Christian Life
Evangelist Monique Babst - Second 8th Week Ministries
Serving God: How to please God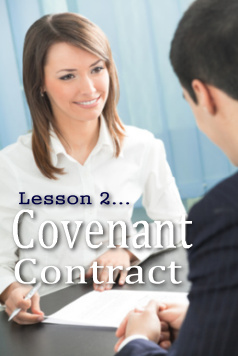 I want to share with you a conversation I had a few days ago and my reflections on it. I was sharing with a friend about how God has provided the altar of Christ so that we can all serve Him the same way and how this makes us all equal with God. She then replied and said that she doesn't believe in one way of serving God. That she is comfortable with serving God her own way and that she believes that God sees all her good intentions and knows that she is trying her best.
Isn't that how most Christians today feel? That serving God is not after a set pattern but in the way that you think is best. It doesn't matter what you do for God as long as you are sincere about it?
This is a lie that Satan has told believers to keep them away from the true pattern of service to God. Satan is a master at deception and will tell man anything to keep him from truly experiencing the fullness of Christ. Remember Satan can come as an angel of light. (2 Corinthians 11:14) His suggestions may sound good and godly, but in reality it is far removed from God.
Did the Israelites serve God their own way?
The thing is, dear believer, that we cannot serve God our own way. This may sound harsh, but if you take the time to read the old testament scriptures you would see that this has been the pattern since the creation of man. Service to God was never on man's terms, but on God's terms. The greatest example is the covenant of Moses.

God gave Moses a set pattern for service to Him (Exodus 35:40). We know the Israelites were to build a temple as well as an altar on which they had to offer sacrifices. There were certain feast days and rites, such as the Sabbath day and tithing, which they had to observe. When you read through the law it is also clear that the Israelites were not allowed to deviate from this set pattern of service. As long as they kept the commandments of God they would be His people and He would be their God. We see this in the following verse:
"Thou hast avouched the LORD this day to be thy God, and to walk in his ways, and to keep his statutes, and his commandments, and his judgments, and to hearken unto his voice: And the LORD hath avouched thee this day to be his peculiar people, as he hath promised thee, and that thou shouldest keep all his commandments." (Deuteronomy 26:17-18)
As long as the Israelites kept themselves within the boundaries of the covenant God has set for their faith, God would accept them and would forgive their sins. He would look after them. The covenant was the agreement between the Israelites and God.
Related Free Ebook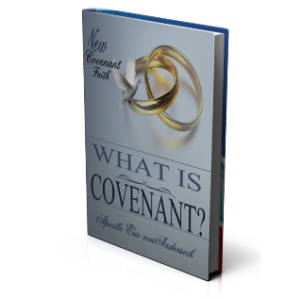 Christ came to fulfil the law. Does this mean we can serve God our own way?
No. The covenant of Christ may be spiritual instead of physical but God has still set laws and commandments for our faith in Christ which He wants us to observe. God still has boundaries within which He wants man to function so that He can enter into man's faith to make it living. The promises of God are only fulfilled on His terms.
A good way to explain this would be to look at the agreement between an employee and an employer. You hire someone to clean your kitchen because you have very important people coming to view your home and, of course, you want it in tip top condition. The rest of your house is fine, but you really have this big problem with the kitchen. You promise this person that you will give her a certain amount of money if she washes the cupboards, the floors etc. For her service of cleaning the kitchen you would give her X amount of money.

This is the agreement you made with her in exchange for service. When you get home in the evening you find that this person has not even touched your kitchen, but she has cleaned the living room. Would you reward her? Would you be content or would you rather have had your kitchen cleaned, because this is what you hired her to do? What If this worker had really good intentions? She did her absolute best with this living room. Would you keep your end of the bargain if she didn't keep hers?
We can pull this analogy through to the covenant of Christ. When we enter into covenant with God we agree to certain terms of service and in turn God promises to heal and restore the soul. We are signing an invisible contract with God. God promises to make our faith living, so that we can truly experience the fullness of Christ. He promises to form His fruit within us and renew our thinking so that we may know Him. What amazing promises these are! To truly know the living God!
But in order for God to fulfil His end of the bargain man has to fulfil his end. If you look at the example of the first covenant you see how God gave terms and if these terms were kept He fulfilled the promises He made to the Israelites. Through this you can see that God does not want sincerity, He wants obedience. There is a set way the Lord wants us to serve Him.
How do I serve God His way?
You may be left with some questions. If I can't serve God my own way, how do I find out what He expects of my faith? How do I serve God? How do I please God? What would make my service acceptable in the eyes of God?
In order to serve the Lord, believers will need to learn how to enter into covenant with God through the baptism of the Holy Spirit and will need to be fed the knowledge of Christ's covenant. They will need to learn how to construct a spiritual altar of knowledge within their heart so that they can know what it is to be a priest of the Lord and to offer up to Him spiritual sacrifices of praise. The apostle Peter did talk about a priesthood and the sacrifices we are to offer God in service to Him. "Ye also, as lively stones, are built up a spiritual house, an holy priesthood, to offer up spiritual sacrifices, acceptable to God by Jesus Christ."(1 Peter 2:5)
www.s8wministries.org that will teach you everything you need to know about entering into and keeping covenant with God.
This is the time when God is once again restoring His pure and perfect covenant terms to His church in order to cleanse her from false indoctrination. God is making a way for man to once again enter into covenant with Him and experiencing the reality and the fullness of His promises. God's church is transitioning away from serving God her own way, to serving God His way. The way of the Lord is covenant. Blessed are those with ears to hear, eyes to see and a heart to perceive.
Comment, Share, or View Content Related to this Post
Contact Author... comming soon
Blog Post in the Covenant Faith Category
15 Reasons Why A Good Prayer Life Is Important For Your Christian Walk
Building a good prayer life is important because it is token from God for your increase. Therefor it is very necessary to understand it function and how it benefits a Christian in his walk of faith. With a good prayer life we can be prosperous in the things of God. more...
Change
Do you think that the church is any different than the world? When the gospel of Jesus Christ is preached in truth, you can expect change. more...
An introduction to The Covenant of Christ
Covenant, a word so widely used amongst Christians today. But could it's meaning be misunderstood as much as The grace of God is so widely misunderstood? The answer is yes. more...
Why Jesus Christ Is The Mountain Of The Lord
Many are looking to the mountain of the Lord which is a place of good tidings. We can see why Jesus Christ is our spiritual landmark being our compass and our reward. more...
True Conversion vs. False Conversion
How many Different denominations do you think are in the world today? We read in the bible about one faith, but with so many choices it can seem hard for someone to make sense of it all. What is the true path? Faith follows a predictable pattern and we look for that pattern in our faith daily. God gives evidence to our faith to tell us that we are on the right track. more...
The Responsibility of Salvation
Salvation requires our participation, for although salvation is free, it is not free from our responsibility. more...
We serve a God of covenant
God has always established a covenant between Him and an individual or a nation. With each covenant God has always given man a responsibility, that he may show faith in God and walk in agreement with Him. more...
The Tradition of The Spirit vs. The Tradition of The Flesh
Do you know how to describe the contact points of the second Covenant? Are they visible or invisible? What tradition does the Holy Spirit follow today, the law of Grace and Truth or the Law of Moses? Learn to taste the sweetness of God's mercy in the new traditions of faith found in Jesus Christ. more...
God's Gospel is preached through all Creation-part-1
There's nothing like a mystery to intrigue the mind of man and, being intrigued, to search for the key that unlocks the mystery. The hidden wisdom of God, God's gospel, is the knowledge that unlocks the mystery of man's origin, purpose and destiny. All creation preaches this hidden wisdom but God designed only one power that would bring understanding to the heart: His grace and only one source where this mystery is revealed: in Jesus Christ. Know the mystery of Christ and you understand God's gospel. If the search has wearied you, you'll find rest for your soul in the knowledge of Christ. Learn more about how God's gospel is preached in all creation. more...
The perfect will of God
The perfect will of God is that we walk in His covenant and daily serve Him in Spirit and in truth. This is His will and good pleasure and therefore He deems all righteous, who do so. more...
The Two Covenants
The Old testament and the new testament and their relevance to the first and second covenants between God and His people more...
Additional Blog
Additional Blog
Additional Blog
Additional Blog
Additional Blog
Additional Blog
Additional Blog
Additional Blog
Additional Blog
Additional Blog
Additional Blog
Additional Blog
Additional Blog
Additional Blog
Additional Blog
Additional Blog
Additional Blog

Evangelist Monique Babst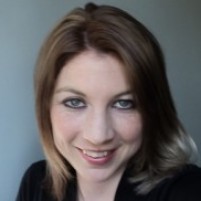 Monique Babst is a confirmed Evangelist in the government of God and valued member of Apostles Today Network of the Second 8th Week, ministering the grace of God to those seeking to build upon the true foundation of Jesus Christ. She is a regular contributor to the Prophetic Path and teaches Body ministry, helping believers regain their Christian priesthood by learning how spiritual sacrifices of prophecy work, how the anointing of truth works, and how the spiritual tools of the Second Covenant work. As God brings the church into a new era, Evangelist Monique is here to help guide your faith into the new work of the Spirit, pray for you, and answer your questions.
Last Revised: 0000-00-00