Charisma of Christ
Chief Apostle Eric vonAnderseck - Second 8th Week Ministries
Wandering Truth And Moving Foundations:Autonomy of the Ungodly Believers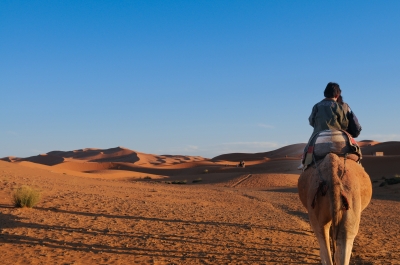 Lawless Believers
These lawless believers must be willing to relinquish doctrinal control to the stewardship not claiming autonomy which hurts their pride as we see the apostle John faced in the first century church and wrote this occurrence for our warning and benefit today.
3 John 1:10 " 1 John 2:19 "They went out from us, but they were not of us; for if they had been of us, they would no doubt have continued with us: but they went out, that they might be made manifest that they were not all of us."
Autonomy: Choosing independence and self-government to make their own moral decisions and act on them which creates an aesthetic (false piety) religion about Jesus Christ.
Common Separation in the Early Church
1 Timothy 1:20
"
Their convictions lay in the moral-code and not in covenant faith.
Religious sinners, called the ungodly in Psalms 1:2 and unconverted believers (as those outside of His covenant) use the text as their authority to remove the Throne. When they feel their position is challenged they first want to dominate (ego stroking the Bible) this knowledge field through challenges of authority (Called apostles).
John 7:48 "Do we begin again to commend ourselves? or need we, as some others, epistles of commendation to you, or letters of commendation from you?

Then finally frustrated they will throw 'text' stones to dominate by force of will using Jesus' whip example of the letter to justify themselves. These are lost to virtue and resist grace abominating faith.

There is no fellowship with the works of darkness (false knowledge). For faith only labours with the Spirit of truth. By these things of grace and truth we love one another according to Christ Jesus. But those without have to maintain their false Jesus with fantasy and flattery to confirm each other to keep the bond of friendship. Come into His covenant by labouring with the stewardship which bears the true anointing of His grace.
Comment, Share, or View Content Related to this Post
Contact Author... comming soon
Blog Post in the Spiritual Warfare Category
The Charity of Satan called Concupiscence
Have you ever been the victim of religious rage. Acting as Satan's whip they afterwards look for words to justify and to explain their behaviour as tough love. Standing there in amazement and bleeding inside by those scourging words, they force a smile with a personal satisfaction of holy zeal. Concupiscence has struck you! Satan just struck and escaped your radar as his wiles are renamed to be the voice of the Lord. more...
Rest in His Resolve: True Faith
Christians get confused when their efforts for good and the kingdom of God is not appreciated or forthcoming. They feel that God has laid a heavy burden upon them to resolve the world's problems. They want the whole world to see Christ in them and to honour their gospel of good will toward man. But where grace is absent the force of the imagination casts its deadly shadow. Instead of servitude to the Master they wish the position of the master to oversee the outcome of their religious vices. When Jesus said, thy will be done, shows His longsuffering and submission to the timing of God's will. more...
What are the Weapons for Spiritual Warfare?
Most believers do not know that when God commanded man to fight the good fight of faith, He had specific weapons in mind. Believers cannot wage war against the enemy by using their imagination with scripture, for this leads to a dead faith. The weapons believers need to overcome self, Satan and the world, God has provided within His covenant of faith. Learn more about why believers are struggling with the battle of the mind and how this situation is remedied when the true armour of God is returned to the Church of Christ. more...
Holiness the lost meaning and unreachable standard In today's incomplete gospel
The Lost Article of Holiness Recovered in Apostles Anointing more...
Audible Voice: God Speaks Today
God is setting order in His House through the stewardship He called and prepared for this time of the Second 8th Week. This is to cause separation for purging and perfection of faith. He will return for a spotless and blameless people. Are you in covenant with God? more...

Chief Apostle Eric vonAnderseck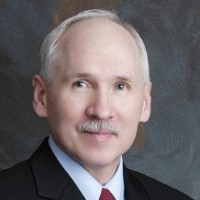 Eric vonAnderseck serves the Body of Christ as a confirmed Apostle in the government of God. He is the founder of Second 8th Week Ministries, IDCCST® Christian Education Curriculum author, author of the books Breaking the Anti-Christ: The Blueprint of Deception, Pure Praise, and soon to be released book The God-Code: The Secret of Life. He is a regular contributor to the Prophetic Path and teaches Leadership and Body Ministry. He is founder of Apostles Today Network of the Second 8th Week®, ministering the grace of God to those seeking to build upon the true foundation of Jesus Christ. As God brings the church into a new era, Chief Apostle Eric is here to help guide your faith into the new work of the Spirit, pray for you, and answer your questions.
Last Revised: 0000-00-00