Love of God
Apostle Bert Neethling - Second 8th Week Ministries
God says in Isa 55:9 "For as the heavens are higher than the earth, so are my ways higher than your ways, and my thoughts than your thoughts".
What do these words tell us? That we will never be able to understand God, like so many preach today? No, this is not true. By these words God is telling us that we cannot understand His kingdom through the work of the intellect of man.
If a believer is not baptized in the Holy Spirit he tries to imagine in his mind according to his experience what God's perspective may be regarding how he should be served to please Him. This is why we find so many different denominations, each one teaching his own perspective.
This is not from God. God wants to correct this condition in the church today and that is why we need the Holy Spirit to teach us His ways.
The Holy Spirit cannot be separated from the truth of God. The function of the Holy Spirit is to bring understanding concerning truth, which is the revelation word of God, which He reveals to us through the knowledge steward of His choice. This is why Jesus calls the Holy Spirit, the "Spirit of truth" in John 14:17
Jesus told His apostles in John 14:26, "But the Comforter, which is the Holy Ghost, whom the Father will send in my name, he shall teach you all things, and bring all things to your remembrance, whatsoever I have said unto you." Jesus is telling them that it is the Holy Spirit, which will allow them to understand His Truth.
For the Holy Spirit to be in us we need to allow Him to enter. We need to subject our intellect to the intellect of God. That is what happens with the baptism of the Holy Spirit.
Satan would like to tell you that not all believers receive the baptism of the Holy Spirit. This is a lie. Everyone who wants to enter into covenant with God needs to be baptized in the Holy Spirit to enable them to function effectively in God's kingdom.
The question each one needs to ask himself is, "do I want to understand how the kingdom of God operates, so I can partake in it to be able to please God?" If your answer is "Yes" I would like to direct you to another free lesson, which you will find at
May God bless you with His grace for understanding.
Apostle Bert Neethling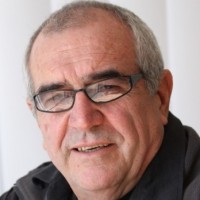 Bert Neethling is a confirmed Apostle in the government of God and valued member of Apostles Today Network of the Second 8th Week, ministering the grace of God to those seeking to build upon the true foundation of Jesus Christ. He is a regular contributor to the Prophetic Path and teaches Body ministry, helping believers regain their Christian priesthood by learning how spiritual sacrifices of prophecy work, how the anointing of truth works, and how the spiritual tools of the Second Covenant work. As God brings the church into a new era, Apostle Bert is here to help guide your faith into the new work of the Spirit, pray for you, and answer your questions.