Walking In Agreement With God
Apostle David vonAnderseck - Second 8th Week Ministries
Why Jesus Christ Is The Mountain Of The Lord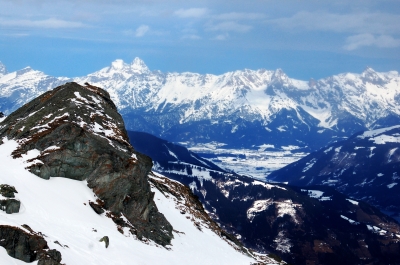 (Isiah 11:9) They shall not hurt nor destroy in all my holy mountain: for the earth shall be full of the knowledge of the LORD, as the waters cover the sea.

A mountain is a natural land mark. It is as a compass something you can see from a very afar off giving you a point of reference. While listening to Chief Apostle Eric preach he was bring out about land marks. He says that it you were to use your neighbors car as a land mark when you come out of your house and your neighbors car is gone you will be a bit confused and lost.

This is what the world has done today. They have put there hope in earthly things and the boast of man. But when your hope is in the things of God the things of Christ will never grow old, never diminish and never fade away.

This is why the covenant of Jesus Christ is the mountain of the Lord, it is unmovable. It is a land mark for all who want to know the Lord. Bringing hope, joy and a testimony that shall live forever.

The mountain is something unmovable. With man this is something impossible to do. To move an entire mountain would only be by the power of God.



A mountain is a place where you can see afar off giving you long discernment.
While driving across the many mountains in my life it is something else when you are on top. You can see afar off in many directions.
This reminds me of long discernment. How only by the power and knowledge of Jesus Christ can we see afar off having the perspective of God.
The mountain of the Lord is a place of good tidings. This is the mountain of holyness. Without the holy knowledge of truth we cannot be holy as He is holy.

(Hebrews 11:13) These all died in faith, not having received the promises, but having seen them afar off, and were persuaded of them, and embraced them, and confessed that they were strangers and pilgrims on the earth.


Comment, Share, or View Content Related to this Post
Contact Author... comming soon
Blog Post in the Covenant Faith Category
15 Reasons Why A Good Prayer Life Is Important For Your Christian Walk
Building a good prayer life is important because it is token from God for your increase. Therefor it is very necessary to understand it function and how it benefits a Christian in his walk of faith. With a good prayer life we can be prosperous in the things of God. more...
Change
Do you think that the church is any different than the world? When the gospel of Jesus Christ is preached in truth, you can expect change. more...
An introduction to The Covenant of Christ
Covenant, a word so widely used amongst Christians today. But could it's meaning be misunderstood as much as The grace of God is so widely misunderstood? The answer is yes. more...
True Conversion vs. False Conversion
How many Different denominations do you think are in the world today? We read in the bible about one faith, but with so many choices it can seem hard for someone to make sense of it all. What is the true path? Faith follows a predictable pattern and we look for that pattern in our faith daily. God gives evidence to our faith to tell us that we are on the right track. more...
The Responsibility of Salvation
Salvation requires our participation, for although salvation is free, it is not free from our responsibility. more...
We serve a God of covenant
God has always established a covenant between Him and an individual or a nation. With each covenant God has always given man a responsibility, that he may show faith in God and walk in agreement with Him. more...
The Tradition of The Spirit vs. The Tradition of The Flesh
Do you know how to describe the contact points of the second Covenant? Are they visible or invisible? What tradition does the Holy Spirit follow today, the law of Grace and Truth or the Law of Moses? Learn to taste the sweetness of God's mercy in the new traditions of faith found in Jesus Christ. more...
God's Gospel is preached through all Creation-part-1
There's nothing like a mystery to intrigue the mind of man and, being intrigued, to search for the key that unlocks the mystery. The hidden wisdom of God, God's gospel, is the knowledge that unlocks the mystery of man's origin, purpose and destiny. All creation preaches this hidden wisdom but God designed only one power that would bring understanding to the heart: His grace and only one source where this mystery is revealed: in Jesus Christ. Know the mystery of Christ and you understand God's gospel. If the search has wearied you, you'll find rest for your soul in the knowledge of Christ. Learn more about how God's gospel is preached in all creation. more...
The perfect will of God
The perfect will of God is that we walk in His covenant and daily serve Him in Spirit and in truth. This is His will and good pleasure and therefore He deems all righteous, who do so. more...
The Two Covenants
The Old testament and the new testament and their relevance to the first and second covenants between God and His people more...
Unity: The Church of Christ - The Truth About the People of God
The unity most Christians are looking is now restored to the church, empowering Christians to function as one sanctified body. Learn how simple faith in covenant qualifies you to be part of the unity of the people of God. more...
Additional Blog
Additional Blog
Additional Blog
Additional Blog
Additional Blog
Additional Blog
Additional Blog
Additional Blog
Additional Blog
Additional Blog
Additional Blog
Additional Blog
Additional Blog
Additional Blog
Additional Blog
Additional Blog
Additional Blog

Apostle David vonAnderseck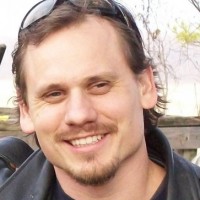 David vonAnderseck is a confirmed Apostle in the government of God and valued member of Apostles Today Network of the Second 8th Week, ministering the grace of God to those seeking to build upon the true foundation of Jesus Christ. He is a regular contributor to the Prophetic Path and teaches Body ministry, helping believers regain their Christian priesthood by learning how spiritual sacrifices of prophecy work, how the anointing of truth works, and how the spiritual tools of the Second Covenant work. As God brings the church into a new era, Apostle David is here to help guide your faith into the new work of the Spirit, pray for you, and answer your questions.
Last Revised: 0000-00-00