Walking In Agreement With God
Apostle David vonAnderseck - Second 8th Week Ministries
What Does It Mean To Trust In God?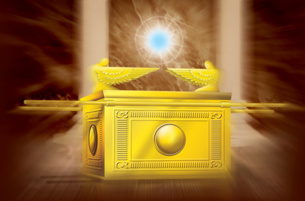 (Proverbs 29:25) The fear of man brings a snare: but whoso puts his trust in the LORD shall be safe.

Many people today say they trust in the Lord. But what does that really mean? Because when things don't work out the way it should have they they end up blaming God or wonder if God exist. So where did we go wrong because to charge God with folly would be an offense to God.

First to trust in the Lord is to trust in His covenant. That means we know that every time we touch the things of God. God will reward and give us more grace. Covenant is a place to be where we can give back to God that which God gave to us and is equal to God. This is how we are holy as He is holy.

To trust in the Lord we are trusting in His decisions. We know God hears our prayers and answers according to His wisdom. This is why we say,"The Lords will be done". we are trusting that regardless what we feel is right, God knows best.

When we come into covenant with God, God is now overseeing us in His judgments of mercy for the healing of our soul. What God is looking at is fruit. God is writing His commandments in our hearts and our sins He remembers no more.

To trust in the Lord our confidence is always in Him. We know God and can take confidence that when our faith is joined to the tokens of the Spirit we are pleasing God. So regardless of the circumstances we can please God anytime. We are relying on God to be the sustaining power for our soul and not our flesh.


To trust in the Lord, we know we are worthy to stand before God
in the covenant of Jesus Christ. So we need no to fear weather or not we are worthy to pray or petition the Lord. When Jesus Christ is our refuge in the covenant we are justified in our faith.
Therefore we can trust in the Lord always. Because the fear of man is centered on circumstances and when things don't work out people tend to blame God. But it is the flesh that serves the Spirit. Now knowing of Gods covenant we know where we can put our trust in and we can stand fast and strong in the fear of the Lord.
(
Psalms 70:4
) Let all those that seek thee rejoice and be glad in thee: and let such as love thy salvation say continually, Let God be magnified.
Comment, Share, or View Content Related to this Post
Contact Author... comming soon
Blog Post in the Setting the Record Straight Category
Standing for the Truth in an Age of Unbelief and Apostasy-Part 1
Truth in an age of unbelief and apostasy. Part 1 of a 4 part series. Learn why Satan is directing faith with the moral code, learn the difference between absolute moral truth and the truth of Jesus Christ. Learn about Satan's greatest trick to deceive the eye through similarities. Learn how the righteousness of the moral code differs from the righteousness of Jesus Christ. Learn how apostasy begins and how you can stop it. Download 2 free Christian ebooks. more...
The Trinity
Did you know that the trinity is not in the bible? So why is it being taught? Setting order to give direction for your faith. more...
Salvation May Be Free But Not Free From Responsibility
Their is a myth I like to set straight which is about salvation. Their are many people who think they are saved but are not. When it comes to salvation it is the difference between life and death. more...
The Church of Christ
The Restoration of the true Church of Jesus Christ through Apostolic Stewardship. God is Bringing Healing to the Nations. Apostles Stewards of the Mysteries of Christ! more...
How to be saved
Many Christians today say they are saved based on a confession of Jesus Christ being their Savior, yet there is continual repentance and the ongoing confession that they are sinners. The reason for this is because the steps of conversion were not followed through completely. Through apostolic Government, the four easy steps to coming into covenant with God is made known. more...
Two baptisms, only one saves
The Bible makes mention of two different baptisms, one of water, the other of fire. One came by John the Baptist, the other through Jesus Christ. Which one did God intend for Christians to be saved by? more...
Who is the Church of God? part 1
What is it that defines the true church of God? Where did things go wrong for the early church to have been divided into the many denominations of Christianity seen in the world today? Join us for this 2 part study on God's perspective of who His church truly is, by what standard this is measured and why. more...
The true gospel of Jesus, carries the fullness of Christ - Part 1
From the beginning man has sought to mould the gospel of Jesus to conform to his perceptions. Learn how the chiselling of the gospel of Jesus has caused the light to become dim more...
Learn Why Apostles are for Today and what Apostles do.
Over the past 20 years the church has seen a resurgence of the apostles office. Do you know what apostles are given to the church for; do you know what they are and what they do? If you don't know these things, how are you able to discern between a true apostle and a false apostle? more...
Who is the Church of God? part 2
What defines the true church of God? We continue on from part 1 as we look at the wonderful work of restoration the Lord is effecting in the last days, by which the church shall come forth in the beauty of holiness which perfectly represents the Lord Jesus Christ. more...
Apostacy The Missing Link
Why are Christians struggeling with Faith? Why is the Church in Darkness? The Deception of False Doctrine Apostacy and the True Church Healing for Nations Apostolic Stewardship Second Covenant Priesthood Restoration of Body of Christ Truth Purification Bride of Christ Prepare Be Rapture Ready more...
Additional Blog
Additional Blog
Additional Blog
Additional Blog
Additional Blog
Additional Blog
Additional Blog
Additional Blog
Additional Blog
Additional Blog
Additional Blog
Additional Blog
Additional Blog
Additional Blog
Additional Blog
Additional Blog
Additional Blog

Apostle David vonAnderseck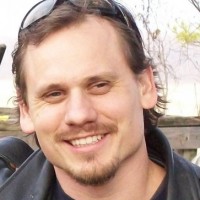 David vonAnderseck is a confirmed Apostle in the government of God and valued member of Apostles Today Network of the Second 8th Week, ministering the grace of God to those seeking to build upon the true foundation of Jesus Christ. He is a regular contributor to the Prophetic Path and teaches Body ministry, helping believers regain their Christian priesthood by learning how spiritual sacrifices of prophecy work, how the anointing of truth works, and how the spiritual tools of the Second Covenant work. As God brings the church into a new era, Apostle David is here to help guide your faith into the new work of the Spirit, pray for you, and answer your questions.
Last Revised: 0000-00-00