True Hope
Prophet Casey Ringer - Second 8th Week Ministries
True Conversion vs. False Conversion
Now with all the denominations that are in the world today, it is difficult to discern what the way of the Lord is if we want to follow him but this is not an accident, but by Gods design. Because the world is in a state of darkness, many people think that it is Satan that has the upper hand, but God allows these contradictions or vacuums to exist to test the heart of man. (Deuteronomy 13:1-3). There is only one way to the father and that is through His covenant door. "Because strait is the gate, and narrow is the way, which leadeth unto life, and few there be that find it. (Matthew 7:14).
"God has granted two ways to the sons of men, two mind sets, two lines of action, two models, and two goals. Accordingly, everything is in pairs, the one over against the other. The two ways are good and evil." (Testament of Asher. 1:3-5)(Old Testament Psudapigraph Vol 1)
"Now for a long season Israel hath been without the true God, and without a teaching priest, and without law." (2 Chronicles 15:3)
"And this is life eternal, that they might know thee the only true God, and Jesus Christ, whom thou hast sent." (John 17:3)
"And we know that the Son of God is come, and hath given us an understanding, that we may know him that is true, and we are in him that is true, even in his Son Jesus Christ. This is the true God, and eternal life." (1 John 5:20)
Now what is interesting about these scriptures is how the word true is in front of the word God. Why is it necessary to make this distinction? It's is necessary, because people are not serving the true God but serving God through a counterfeit system. What is this counterfeit system? It is Satan's system. If we are not serving God, then we are serving Satan. (Romans 14:7).
God is very specific in the way He wants us to serve Him, which makes it impossible to serve Him any other way, except the correct way and this is what Satan exploits. Satan mirrors God's plan in many different ways but it is not authentic; as the truth is replaced with a lie, the spirit of God replaced with the spirit of this world and government is replaced by those who appoint themselves.
God demands perfect faith, just as we are partial to certain kinds of foods. We like what we like and despise what we don't like. The same is true with God and our faith. We either hit the mark of faith or we don't. God is looking for a certain quality in our faith that he prescribed in His commandments for our faith to be there and when it is not, our faith is not accepted by Him.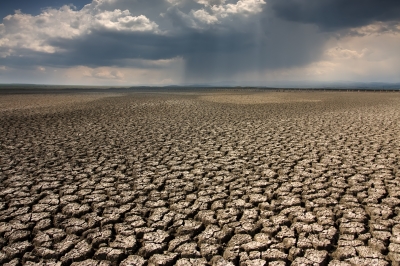 The False Gospel
The many different denominations of the world, is a result of the corruption of Gods truth. Not many truths, but one, as we read in (Ephesians 4:5) "One Lord, one faith, one baptism."
I remember a word of knowledge, that he Lord gave me concerning the way in which the present established church views unity. The word God gave me was Ecumenical, which means, including or containing a mixture of diverse elements or styles; mixed: an ecumenical meal of German, Italian, and Chinese dishes. The other definition is this: of or pertaining to a movement (ecumenical movement), esp. among Protestant groups since the 1800s, aimed at achieving universal Christian unity and church union through international interdenominational organizations that cooperate on matters of mutual concern. (Isaiah 54:15)
This is what we see in the present established church today. There mindset is this "I believe Jesus Christ is Lord and you believe Jesus Christ is Lord, so we are the same. We may have different ways in which we serve God, but we both love him the same." This may solve the unity problems in the church, but this is not Christianity. Christianity is not a melting pot of everyone's truths or beliefs. We can't expect everyone to bring their own truth to the table and then be able to see Christ. This message has flesh appeal because everyone sees a reflection of themselves, because this doctrine reflects themselves. However man will never see a reflection of himself when he takes the narrow way, which few find and why people reject it. They have to take their crown off their head, put it at Jesus feet and pick up His cross.
The false gospel is like a abstract painting. Everyone sees what they want to see, but the church is not beholding Christ or being cleansed, but merely see a reflection of their own image.
How do we know that the majority of the people are serving God in error? The evidence is self evident: The apostle John was so bold to say this: "And we know that we are of God, and the whole world lieth in wickedness." (1 John 5:19)
Who are the we? The we, are those in covenant with God shouldering the yoke of His knowledge. Our discernment becomes easy when we are abiding in the truth, because any one who stands outside of that framework, cannot testify that Jesus Christ is their Lord. The Apostle John made this statement form the standpoint of one who was in covenant with God and those alike share in his statement today.
The evidence of the churches sin is self evident, mainly because of the state of the conscience, the sin that they continually testify to and the lack of their inability to join the pattern of Gods truth, to the experience of Christ. People are reading of Christ in the bible. They read of His elements, they read of His doctrine, they read of His government, they read of His gifts, but Christ will never be a reality to those who hold not the head and try to serve God through precept.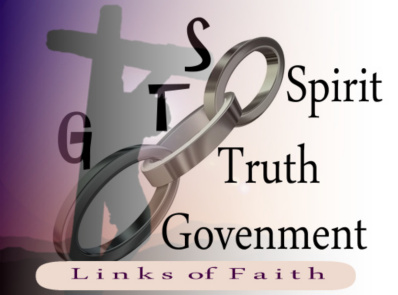 Satan's Stronghold is Mans Ignorance
The truth is a hard thing to swallow for the religious minded because they think that they are serving God, but we see that Jeremiah ran into the same thing when he was sent to the children of Israel to bring correction:
"And it shall come to pass, when thou shalt shew this people all these words, and they shall say unto thee, Wherefore hath the LORD pronounced all this great evil against us? or what is our iniquity? or what is our sin that we have committed against the LORD our God?" (Jeremiah 16:10)
It is Satan that leads the broad way. He keeps the mind in derision as we hold to our own traditions and values, being very cleaver to mimic the plan of God so that the people don't know the difference. People don't see the difference because of the similarities. Those that serve the living God, serve Him though a priesthood, as well as those in the house of Baal. Those that serve the living God read their bible, as well as those in the house of Baal. Those that serve the living God assemble together, as well as those in the house of Baal.
How does man know the difference? The distinction is in the truth, but in order to understand these distinctions we need knowledge. We need to have the foundation of Gods truth laid within the heart which is given to his steward through government and we need to be baptized by His spirit for healing to take place. What are we talking about? Were looking at three things: government, truth and spirit which starts to provide a framework for our faith so that we can serve God. Faith begins to take form through these things. All three of these ingredients are present in a true conversion and must continue to be present in our faith after.
"God gives the blueprint of truth to His steward, which represents government, which the spirit bears witness to, to bring healing to the soul."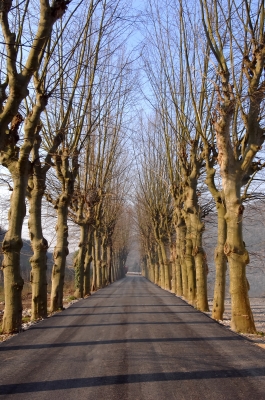 True and False Conversions
So what is a true conversion? True conversion takes place when the believer is brought into covenant with God so that their faith can be joined to God, through the terms that God set through Jesus Christ.
·
A true conversion, is one who follows the pattern which Christ has sanctified for faith, and continues to walk that path under the guidance and oversight of true spiritual government.
·
A true conversion brings one into the environment of Gods truth, so that they can grow in his fullness which sets the soul free, while a false conversion, brings one into a false environment, where the spirit of the Lord is absent to make faith living, brining the soul in bondage.
·
A true conversion brings one into the environment of Gods ecosystem whereby believers are equipped to serve God with perfect faith, while a false conversion brings you into an environment where government and truth is absent and as a result, your put on a false journey searching for His fullness instead of abiding in it, because no one is able to give direction for your faith.
"While they promise them liberty, they themselves are the servants of corruption: for of whom a man is overcome, of the same is he brought in bondage." (2 Peter 2:19)
"Where the Spirit of the Lord is, there is liberty." But where it is absent, there is bondage (2 Corinthians 3:17)
Now it is a fact that God pours out His grace upon all flesh. Not only do we have our own personal experiences of this, but we also hear many testimonials of the impact that the grace of God has had upon many people. How people testify of being illuminated and enlightened by His grace. We hear of miracles healings and baptisms, but it is not those single experiences that save the soul, it is the Lords covenant that saves the soul.
The testimony of Gods power is seen in these testimonials to draw one into Covenant with Him, but unless their experience is coupled with truth, their understanding of their responsibility to God remains unfruitful, which is where we see the false conversion.
The Pattern of Conversion
God has designed specific requirements for our salvation, that must be met perfectly in order for our faith to be effectual. These specific requirements speaks of the pattern of truth, which is the true pattern of conversion. That pattern is Grace, Faith, Righteousness and the Seal.
So now to help illustrate this were going to look at Cornelius's conversion in acts chapter 10. And as we read, we are going to see those three ingredients: government, truth and spirit as well as the true pattern of conversion manifesting itself: Grace, Faith, Righteousness and the Seal.
(Acts 10:1-46)
Now that we have read this lets go back and take a look at Cornelius conversion here. The two things we want to notice here is that the pattern which God has sanctified is present, as well as His government, His truth and His spirit.
We see Cornelius follow the pattern of Grace, Faith, Righteousness and the Seal from verse 33-46. It was the Lord who told Cornelius to send for Peter because Peter was a chief steward who had the knowledge, the understanding and experience to convert him.
As Peter presented the knowledge of the truth, the grace of God was present to carry the message of Christ into the heart: to illuminate, enlighten and awaken them to their need of Christ and as they yielded to this inspiration, they were baptized with the Holy Spirit.
The grace of God accompanies the truth to present the will with a challenge for righteousness and when we humble ourselves to that message, God sees faith in the heart, declares us righteous and seals us with His spirit, which is evidence through praying in tongues.
How Can I Be Saved? Do You Believe? Then Be Sealed!
Now the message by which we are converted is the same message today which has never changed. The message that Jesus Christ is the son of God. That Jesus Christ is the door. That Jesus Christ provided in Him self the way to the father and that by no other pattern or model can we be saved. That Jesus Christ died and took up His life again. That Jesus provided in him self a pattern to birth sons and daughters after His own image and likeness, but the church must make the transition into His sheep fold, be cleansed and prepared by those who He has appointed for this cleansing to take place.
God is challenging believers and the present established church: Saying: "You say your works are in my name, but have you been building my house?"
What tokens do we have to show that we are building Gods house? Is His fruit in our soul? Is the mark of Gods disapproval still upon the heart, or is the soul overlaid with the gold of Gods signature? Does our conscience testify of sin, or does our conscience reflect the mind of God?
The purpose of conversion is to bring you into covenant with God so that you can serve God In His priesthood and through the stewardship of His grace.
The purpose of conversion is to bring man into covenant with God to know Him by the process of regeneration, through fruit bearing and to grow in our calling, so that we can strengthen our brethren and those who are without, with the hope of Christ.
By our experience with our walk with God in covenant we are able to help others and preach the pure gospel, but not without those things which God has provided for our faith. Not without His spiritual government. Not without the pattern of truth. Not without His Spirit and not without the knowledge of His elements. We have to be educated to Christ just as we have to be educated, before we go into a trade of our interest and this instruction is through spiritual government.
As it was in the first century with the 12 apostles so also present day. As the Spirit was present to seal the faith of Cornelius and his band, so also the Lord is present today to seal your faith with the baptism of the Holy Spirit. Wherefore to day if ye will hear his voice, harden not your hearts and the Lord will make His habitation in the temple of your body to build His Kingdome in unity. If you believe this report, then ask the Lord to be sealed.
The soul is saved through fruit bearing (John 15:8). Come. Take our Free Covenant Faith Courses and build your faith in God.
Comment, Share, or View Content Related to this Post
Contact Author... comming soon
Blog Post in the Covenant Faith Category
15 Reasons Why A Good Prayer Life Is Important For Your Christian Walk
Building a good prayer life is important because it is token from God for your increase. Therefor it is very necessary to understand it function and how it benefits a Christian in his walk of faith. With a good prayer life we can be prosperous in the things of God. more...
Change
Do you think that the church is any different than the world? When the gospel of Jesus Christ is preached in truth, you can expect change. more...
An introduction to The Covenant of Christ
Covenant, a word so widely used amongst Christians today. But could it's meaning be misunderstood as much as The grace of God is so widely misunderstood? The answer is yes. more...
Why Jesus Christ Is The Mountain Of The Lord
Many are looking to the mountain of the Lord which is a place of good tidings. We can see why Jesus Christ is our spiritual landmark being our compass and our reward. more...
The Responsibility of Salvation
Salvation requires our participation, for although salvation is free, it is not free from our responsibility. more...
We serve a God of covenant
God has always established a covenant between Him and an individual or a nation. With each covenant God has always given man a responsibility, that he may show faith in God and walk in agreement with Him. more...
The Tradition of The Spirit vs. The Tradition of The Flesh
Do you know how to describe the contact points of the second Covenant? Are they visible or invisible? What tradition does the Holy Spirit follow today, the law of Grace and Truth or the Law of Moses? Learn to taste the sweetness of God's mercy in the new traditions of faith found in Jesus Christ. more...
God's Gospel is preached through all Creation-part-1
There's nothing like a mystery to intrigue the mind of man and, being intrigued, to search for the key that unlocks the mystery. The hidden wisdom of God, God's gospel, is the knowledge that unlocks the mystery of man's origin, purpose and destiny. All creation preaches this hidden wisdom but God designed only one power that would bring understanding to the heart: His grace and only one source where this mystery is revealed: in Jesus Christ. Know the mystery of Christ and you understand God's gospel. If the search has wearied you, you'll find rest for your soul in the knowledge of Christ. Learn more about how God's gospel is preached in all creation. more...
The perfect will of God
The perfect will of God is that we walk in His covenant and daily serve Him in Spirit and in truth. This is His will and good pleasure and therefore He deems all righteous, who do so. more...
The Two Covenants
The Old testament and the new testament and their relevance to the first and second covenants between God and His people more...
Unity: The Church of Christ - The Truth About the People of God
The unity most Christians are looking is now restored to the church, empowering Christians to function as one sanctified body. Learn how simple faith in covenant qualifies you to be part of the unity of the people of God. more...
Additional Blog
Additional Blog
Additional Blog
Additional Blog
Additional Blog
Additional Blog
Additional Blog
Additional Blog
Additional Blog
Additional Blog
Additional Blog
Additional Blog
Additional Blog
Additional Blog
Additional Blog
Additional Blog
Additional Blog

Prophet Casey Ringer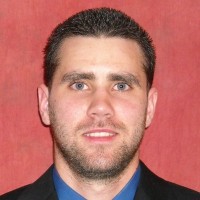 Casey Ringer is a confirmed Prophet in the government of God and valued member of Apostles Today Network of the Second 8th Week, ministering the grace of God to those seeking to build upon the true foundation of Jesus Christ. He is a regular contributor to the Prophetic Path and teaches Body ministry, helping believers regain their Christian priesthood by learning how spiritual sacrifices of prophecy work, how the anointing of truth works, and how the spiritual tools of the Second Covenant work. As God brings the church into a new era, Prophet Casey is here to help guide your faith into the new work of the Spirit, pray for you, and answer your questions.
Last Revised: 0000-00-00