The Restoration Of The Church
Evangelist Beaudene Schmidt - Second 8th Week Ministries
The perfect will of God
Don't get me wrong, we are a pivotal part of the plan of salvation within Jesus Christ. But… The false ministers of today have gone out teaching believers to focus upon the themes and issues of life instead of covenant faith which transforms the soul from darkness to light.
This has resulted in believers thinking that the perfect will of God centres around their lives and the things in their lives, when in fact it doesn't. Nowhere in the bible do the apostles teach that we need to focus on having faith because God will increase us in financial, social or well-being areas.
The Apostles taught that we have to grow in the grace and the knowledge of our Lord:
"2 Peter 3:18 But grow in grace, and in the knowledge of our Lord and Saviour Jesus Christ. To him be glory both now and forever. Amen."
The perfect will of God has always centred on us serving Him and obeying His commandments. This has been the pattern throughout the old testament and the new.
The tares have taken the pattern that God purposed in Himself and removed it from Jesus Christ and placed it within themselves.
We hear countless sermons on how we can improve our lives and circumstances when we focus on reading the scriptures to find the perfect will of God.
The sermons of today, especially those we see on certain Christian channels on TV all focus upon OUR LIVES and on what God can do for us. This is blasphemous because, through Stewardship and the knowledge of truth God is again revealing His perfect will to us.
The perfect will of God is found within perfect faith!
"1 Thes 4:3 For this is the will of God, even your sanctification, that ye should abstain from fornication:"
God provided for us the things we need to serve Him with, these are the tools of the covenant and by these things our faith is perfect in the eyes of God. Our faith reflects Jesus Christ and this pleases Him well.
God will never teach us that we have to individually seek Him to try and hear what the Spirit is saying about our lives that it might be according to His perfect will.
God will teach us through His Stewardship and His government and His truth, that there is one standard that we all have to conform to that will cause us to live and remain within the perfect will of God.
The true body of Christ is in unity and not in division. We all work with the same knowledge and the same tools to glorify God through our fruit bearing.
If you are wondering what the perfect will of God is, then it means that your faith is not perfect. When one comes into covenant with God, we are given sound direction for faith. We are given the spiritual tools to work with. There is no longer doubt on uncertainty about our faith. We KNOW that we stand perfect before God for He has declared us righteous.
The apostles and the elders of Second 8th Week are appointed by God to correct the thinking of believers today regarding God's perfect will. They have been appointed by God to bring distinction between truth and error.
When error is within our faith, we are not living within God's perfect will.
Comment, Share, or View Content Related to this Post
Contact Author... comming soon
Blog Post in the Covenant Faith Category
15 Reasons Why A Good Prayer Life Is Important For Your Christian Walk
Building a good prayer life is important because it is token from God for your increase. Therefor it is very necessary to understand it function and how it benefits a Christian in his walk of faith. With a good prayer life we can be prosperous in the things of God. more...
Change
Do you think that the church is any different than the world? When the gospel of Jesus Christ is preached in truth, you can expect change. more...
An introduction to The Covenant of Christ
Covenant, a word so widely used amongst Christians today. But could it's meaning be misunderstood as much as The grace of God is so widely misunderstood? The answer is yes. more...
Why Jesus Christ Is The Mountain Of The Lord
Many are looking to the mountain of the Lord which is a place of good tidings. We can see why Jesus Christ is our spiritual landmark being our compass and our reward. more...
True Conversion vs. False Conversion
How many Different denominations do you think are in the world today? We read in the bible about one faith, but with so many choices it can seem hard for someone to make sense of it all. What is the true path? Faith follows a predictable pattern and we look for that pattern in our faith daily. God gives evidence to our faith to tell us that we are on the right track. more...
The Responsibility of Salvation
Salvation requires our participation, for although salvation is free, it is not free from our responsibility. more...
We serve a God of covenant
God has always established a covenant between Him and an individual or a nation. With each covenant God has always given man a responsibility, that he may show faith in God and walk in agreement with Him. more...
The Tradition of The Spirit vs. The Tradition of The Flesh
Do you know how to describe the contact points of the second Covenant? Are they visible or invisible? What tradition does the Holy Spirit follow today, the law of Grace and Truth or the Law of Moses? Learn to taste the sweetness of God's mercy in the new traditions of faith found in Jesus Christ. more...
God's Gospel is preached through all Creation-part-1
There's nothing like a mystery to intrigue the mind of man and, being intrigued, to search for the key that unlocks the mystery. The hidden wisdom of God, God's gospel, is the knowledge that unlocks the mystery of man's origin, purpose and destiny. All creation preaches this hidden wisdom but God designed only one power that would bring understanding to the heart: His grace and only one source where this mystery is revealed: in Jesus Christ. Know the mystery of Christ and you understand God's gospel. If the search has wearied you, you'll find rest for your soul in the knowledge of Christ. Learn more about how God's gospel is preached in all creation. more...
The Two Covenants
The Old testament and the new testament and their relevance to the first and second covenants between God and His people more...
Unity: The Church of Christ - The Truth About the People of God
The unity most Christians are looking is now restored to the church, empowering Christians to function as one sanctified body. Learn how simple faith in covenant qualifies you to be part of the unity of the people of God. more...
Additional Blog
Additional Blog
Additional Blog
Additional Blog
Additional Blog
Additional Blog
Additional Blog
Additional Blog
Additional Blog
Additional Blog
Additional Blog
Additional Blog
Additional Blog
Additional Blog
Additional Blog
Additional Blog
Additional Blog

Evangelist Beaudene Schmidt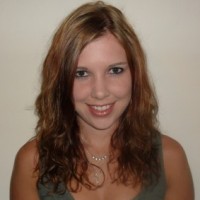 Beaudene Schmidt is a confirmed Evangelist in the government of God and valued member of Apostles Today Network of the Second 8th Week, ministering the grace of God to those seeking to build upon the true foundation of Jesus Christ. She is a regular contributor to the Prophetic Path and teaches Body ministry, helping believers regain their Christian priesthood by learning how spiritual sacrifices of prophecy work, how the anointing of truth works, and how the spiritual tools of the Second Covenant work. As God brings the church into a new era, Evangelist Beaudene is here to help guide your faith into the new work of the Spirit, pray for you, and answer your questions.
Last Revised: 0000-00-00