Transform Your Walk With God
Apostle Matthew Botha - Second 8th Week Ministries
The Love of God
It is a commandment that we are to love God and love our neighbor. Jesus made reference to this in the gospel of Mark.
Mark 12:30 "And thou shalt love the Lord thy God with all thy heart, and with all thy soul, and with all thy mind, and with all thy strength: this is the first commandment."
Mark 12:31 "And the second is like, namely this, Thou shalt love thy neighbour as thyself. There is none other commandment greater than these."
The love of man being on the emotional level is a variable, continually changing from one extreme to another, depending on the circumstances at hand. This being the case, God did not determine for man to love Him through human emotion.
God determined that man should love Him in kind. The love of God is not on an emotional level and therefore it is not a variable, but a constant (unchanging).
So then, what is the love of God? First we must know who the love of God is. Jesus Christ is the love of God. God expressed His love towards mankind by initiating His plan of salvation. God sent His Word, which was made flesh, into this dimension to set a pattern for the heirs of salvation to follow and to establish the second covenant for our redemption.
John 3:16 "For God so loved the world, that he gave his only begotten Son (Salvation), that whosoever believeth in him (acknowledges, molds with & submits to the record of Christ) should not perish, but have everlasting life."
Jesus Christ being the love of God, we are to love God through Jesus Christ.John 15:9 "As the Father hath loved me, so have I loved you: continue ye in my love."
Jesus said that if we love Him, we must keep His commandments (John 14:15). In John 4:24 Jesus says that we must worship God in Spirit and in truth. The word 'must' speaks of a commandment.
We love God by worshipping Him in Spirit and in truth as we function within the priesthood of Jesus Christ.
We love God with all our heart through the expression of faith that stands in His grace & truth; we love God with all our soul through our willingness to serve Him; we love God with all our mind through the study of doctrine; we love God with all our strength through the offering up of our spiritual sacrifices.
We are to love our neighbour as God loved us. God loved us by giving us Christ; we love our neighbour by sharing Christ one to another. This is true charity.
This expression of charity is from the foundation of truth (the anointing) set in our hearts by living apostles. Our reciprocation of Christ (confirming God's plan, pattern & purpose) is the utterance of the knowledge of Jesus Christ. Through this communication of the Word of God we edify, comfort & exhort our brethren, giving knowledge that will strengthen them to continue in faith. True charity is the love of God; by this we are sharing Christ one to another.
It is God that defined His love towards us, so that we would love Him as He desires and not as we desire. God initiated charity, which we received in the form of knowledge called truth, which we reciprocate back to Him and one to another; these are the spiritual sacrifices of our lips (1 Peter 2:5).
The Odes of Solomon 3:3-4 "For I should not have known how to love the Lord, if He had not loved me. For who is able to distinguish love, except the one that is loved?"
Comment, Share, or View Content Related to this Post
Contact Author... comming soon
Blog Post in the Miscellaneous Category
Eternal Life in the Bosom of God
Jesus Christ is the sanctified avenue through whom we are joined to God and through whom we may return to God. Through Jesus Christ God has promised eternal life. But, what does it mean to receive eternal life? more...
The True Vine and the False Vine
To lead man down a destructive path Satan planted a vine of false knowledge to rival the knowledge of the true vine, which is the truth of God. The lie Satan feeds man is not blatant to the logic of man; that is why the counterfeit is deceitful. The knowledge of Christ unveils the lie of Satan. more...
The Law came by Moses, but Grace and Truth came by Jesus Christ
The Ten Commandments addressed the flesh, restricting the outward expression of the fallen nature of man. The law of grace and truth addresses faith, setting the boundaries for faith in God, whereby the fallen nature of man is spiritually transformed into the divine nature of Jesus Christ. more...

Apostle Matthew Botha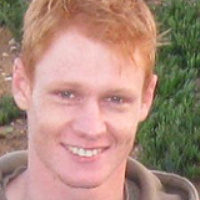 Matthew Botha is a confirmed Apostle in the government of God and valued member of Apostles Today Network of the Second 8th Week, ministering the grace of God to those seeking to build upon the true foundation of Jesus Christ. He is a regular contributor to the Prophetic Path and teaches Body ministry, helping believers regain their Christian priesthood by learning how spiritual sacrifices of prophecy work, how the anointing of truth works, and how the spiritual tools of the Second Covenant work. As God brings the church into a new era, Apostle Matthew is here to help guide your faith into the new work of the Spirit, pray for you, and answer your questions.
Last Revised: 0000-00-00