Free in Christ
Apostle Erika Blignaut - Second 8th Week Ministries
There But For the Grace of God?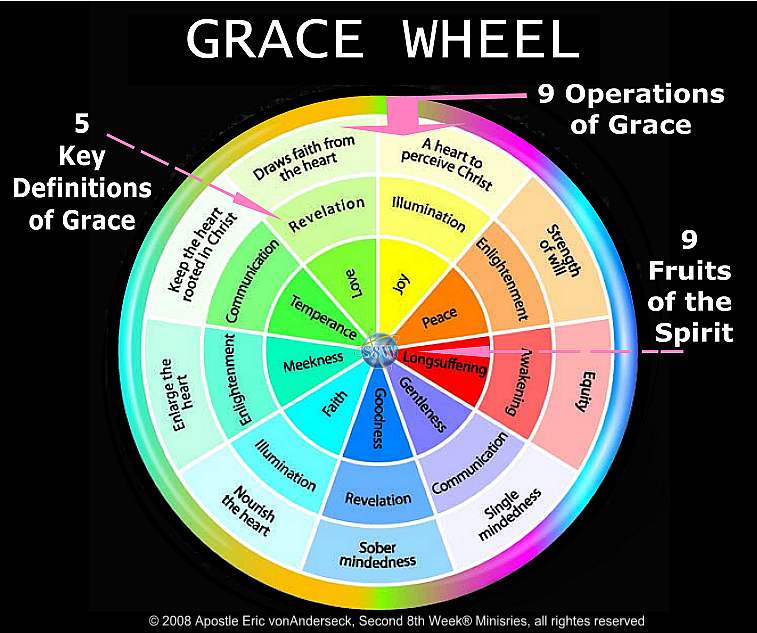 Often in conversation regarding grace, one can tell how for the most part the world has come to define this word as the unmerited favor of God. Someone might go on to say how grateful they were for circumstances having turned in their favor, without which they might be in a far worse-off position, saying: there but for the grace of God go I.
Similarly, many think of salvation in this light. When the definition of Grace is considered from God's perspective though, the true depth, power and beauty of this Element of the Gospel of Jesus Christ comes to the fore.

The wonder of Grace is that it encompasses far more than the unmerited favor of God - Grace is the very power of His call to redemption - that which awakens the soul from spiritual slumber; which communicates the heart of God to man; which reveals to us His Christ and our utter need for Him; that which brings illumination and enlightenment for it encompasses God's wisdom, knowledge and understanding. Grace is the starting point of divine transformation in the inner man.

Grace transcends the temporal need

God is compassionate to all His creation. Much of that which unfolds as answer to prayer or in accordance to what stands to our benefit in daily life, is therefore erroneously considered as His grace - in the sense of unmerited favor. We can consider this by looking at when Jesus healed the group of lepers in Luke 17:

(Luke 17:12-19)
12 And as he entered into a certain village, there met him ten men that were lepers, which stood afar off:
13 And they lifted up their voices, and said, Jesus, Master, have mercy on us.
14 And when he saw them, he said unto them, Go shew yourselves unto the priests. And it came to pass, that, as they went, they were cleansed.
15 And one of them, when he saw that he was healed, turned back, and with a loud voice glorified God,
16 And fell down on his face at his feet, giving him thanks: and he was a Samaritan.
17 And Jesus answering said, Were there not ten cleansed? but where are the nine?
18 There are not found that returned to give glory to God, save this stranger.
19 And he said unto him, Arise, go thy way: thy faith hath made thee whole.

By the interpretation of Grace as God's unmerited favor (as it has been taught in error in our time), one would be able to say that these ten men were all healed by the grace of God - them having not in any way earned it, yet having had their petition heard of Jesus and granted.

Grace has a Binary Relationship with Faith


So what we can see with the lepers above, is how all were healed - even as they petitioned (showing God's compassion), yet that this did not translate to salvation. Yet with the one man returning to give thanks to God, Jesus perceived a heart of faith - he was not merely overjoyed for his physical healing, but having yielded His heart to the presence of Grace and responded in faith - He saw God.

Grace Opens the Spiritual Eye
Grace gave Him that illumination; grace awakened His soul; grace revealed Christ and by His righteous reciprocation (responding in faith) was He made whole. - this not speaking of His physical healing, because they all were healed, but Jesus acknowledged the greater wonder - that within the soul; that which lives on even when the body corrupts and returns to dust.
This effect of grace was the same power Jesus attested to when saying: "Blessed art thou, Simon Barjona: for flesh and blood hath not revealed it unto thee, but my Father which is in heaven." (Matt 16:17) Grace is the Voice of God that speaks to the heart, so that in man's yielding thereto he might know the reward of His increase – being of that which is divine and eternal.

We know that God is just and that grace is given to all men for salvation (Titus 2:11) for it is not His will that any shall perish (Matt 18:14). However, it is only by man's participation in this wonder of salvation – his yielding to that grace through faith – that the power thereof is entered into.


Comment, Share, or View Content Related to this Post
Contact Author... comming soon
Blog Post in the Setting the Record Straight Category
Standing for the Truth in an Age of Unbelief and Apostasy-Part 1
Truth in an age of unbelief and apostasy. Part 1 of a 4 part series. Learn why Satan is directing faith with the moral code, learn the difference between absolute moral truth and the truth of Jesus Christ. Learn about Satan's greatest trick to deceive the eye through similarities. Learn how the righteousness of the moral code differs from the righteousness of Jesus Christ. Learn how apostasy begins and how you can stop it. Download 2 free Christian ebooks. more...
The Trinity
Did you know that the trinity is not in the bible? So why is it being taught? Setting order to give direction for your faith. more...
Salvation May Be Free But Not Free From Responsibility
Their is a myth I like to set straight which is about salvation. Their are many people who think they are saved but are not. When it comes to salvation it is the difference between life and death. more...
What Does It Mean To Trust In God?
Many people today desire God to be involved with there life, but feel some how God let them down. So where do they go wrong and how can they rightly trust in the Lord? more...
The Church of Christ
The Restoration of the true Church of Jesus Christ through Apostolic Stewardship. God is Bringing Healing to the Nations. Apostles Stewards of the Mysteries of Christ! more...
How to be saved
Many Christians today say they are saved based on a confession of Jesus Christ being their Savior, yet there is continual repentance and the ongoing confession that they are sinners. The reason for this is because the steps of conversion were not followed through completely. Through apostolic Government, the four easy steps to coming into covenant with God is made known. more...
Two baptisms, only one saves
The Bible makes mention of two different baptisms, one of water, the other of fire. One came by John the Baptist, the other through Jesus Christ. Which one did God intend for Christians to be saved by? more...
Who is the Church of God? part 1
What is it that defines the true church of God? Where did things go wrong for the early church to have been divided into the many denominations of Christianity seen in the world today? Join us for this 2 part study on God's perspective of who His church truly is, by what standard this is measured and why. more...
The true gospel of Jesus, carries the fullness of Christ - Part 1
From the beginning man has sought to mould the gospel of Jesus to conform to his perceptions. Learn how the chiselling of the gospel of Jesus has caused the light to become dim more...
Learn Why Apostles are for Today and what Apostles do.
Over the past 20 years the church has seen a resurgence of the apostles office. Do you know what apostles are given to the church for; do you know what they are and what they do? If you don't know these things, how are you able to discern between a true apostle and a false apostle? more...
Who is the Church of God? part 2
What defines the true church of God? We continue on from part 1 as we look at the wonderful work of restoration the Lord is effecting in the last days, by which the church shall come forth in the beauty of holiness which perfectly represents the Lord Jesus Christ. more...
Additional Blog
Additional Blog
Additional Blog
Additional Blog
Additional Blog
Additional Blog
Additional Blog
Additional Blog
Additional Blog
Additional Blog
Additional Blog
Additional Blog
Additional Blog
Additional Blog
Additional Blog
Additional Blog
Additional Blog

Apostle Erika Blignaut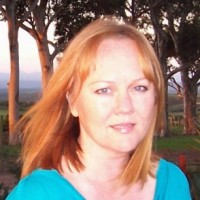 Erika Blignaut is a confirmed Apostle in the government of God and valued member of Apostles Today Network of the Second 8th Week, ministering the grace of God to those seeking to build upon the true foundation of Jesus Christ. She is a regular contributor to the Prophetic Path and teaches Body ministry, helping believers regain their Christian priesthood by learning how spiritual sacrifices of prophecy work, how the anointing of truth works, and how the spiritual tools of the Second Covenant work. As God brings the church into a new era, Apostle Erika is here to help guide your faith into the new work of the Spirit, pray for you, and answer your questions.
Last Revised: 0000-00-00