Return to God
Apostle Estelle Tolmay - Second 8th Week Ministries
Faith Definition - Peace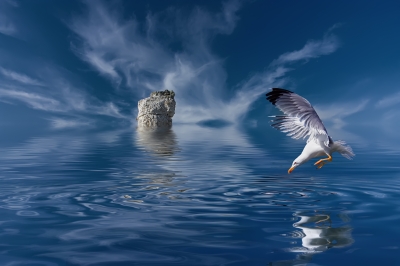 Teaching on the Aspects of Christ


Did you know that the peace of God stands as a witness to your faith? But wait, do you find yourself really thinking about what the peace of God feels like, what is it really? You might want to know true peace so that you can gain value for it in your fellowship with God. In this part of our learning about correct faith definition, we will be talking about the element of Christ called peace and see how this element strengthens our joining to Him.

Did you know that God designed His peace to abide in you and with you?


To get right down to it, God designed the element called peace as a facet or virtue of Christ so that we might know His equity. Equity is much like harmony and tells us more about the character of God. Peace is manifested due to our walk of faith being in harmony with God's original intent for fellowship. Peace is manifested from above in us and towards us due to our joining to God in sanctified fellowship.

There are then two distinctions we can make for our learning here; there is the peace of God and peace with God. Our goal is to be partakers of both these facets of His equity on a daily basis. What really is liberating is to understand that God initiates His peace and that we can respond in kind with faith so that we might enter into rest where we cease to load ourselves with vain cares of the world; we enter into His rest by laboring with the spiritual things that work an eternal value not just in the soul but also in the body of Christ and the heavenly Kingdom of God. This is how we can see that our labor in faith increases the Kingdom of God and this is why our reward of Christ is so great.

This describes reciprocation to us; a fellowship of equal exchange where that exchange has to do with Christ and not anything of man. That is the kind of faith we want to have and that is the kind of faith God has designed for us.

Peace with God and Peace of God


We say that God is good and the word good describes to us that there is a value of equity present; Peace stands as an opposite to war and when you respond in obedience of faith to the voice of His grace there is a harmony established between you and God; no longer do you war against Him in self-justifications but you have embraced Him by laying down all of your fleshly reserves. Your choice to embrace His voice rather than your emotional or intellectual persuasion means that you have just put down every false shield that you thought was going to be your peace and security.

Self-justification is a heart-hardener. Each time self-justification wants to speak for you, another barrier to God's grace is put up. It is when you choose to acknowledge, mold with and submit to what God ministers to your heart that you experience peace as a crown upon your heart. This is where that wall comes down – with the choice of faith.

With each opportunity you take in yielding to His grace (His ministering to your heart) equity is established in you. This is where we can again see that His peace stands as a witness to true faith. Peace shall be there, seen in how the emotions are being arrested, bringing the soul into agreement with God.

The rollercoaster of feelings fades into the distance and the face of Christ emerge and it becomes clear that He is the Constant. Peace shall be there, seen in how the power of the intellect is brought into submission where the power of the carnal reasoning does not struggle to reason against His grace.

The Peace of the World | A Fleeting Peace


(John 16:33) These things I have spoken unto you, that in me ye might have peace. In the world ye shall have tribulation: but be of good cheer; I have overcome the world. What really sets the mind straight is that Jesus brings out the nature of the perishable and temporal things of the world.
He uses the word tribulation which describes to us that we will experience contradictions and contrasts, conflict, controversy, contrariness that will challenge our faith. These are not things that will change which means we do not need to try and establish our equity or peace through the things of the world.

Have you ever noticed that when you have placed you expectations and hope for resolve and safety in the things of the world that often you end in disappointment? This is because there is no consistency in the measure of the temporal things – it often changes direction many times.

The key here is to not withdraw from all our world responsibilities to avoid any hurt for we know we are in this world and function is necessary; but the place of expectation for our equity should remain in Christ. This way when circumstances change and present conflicts, we make the best choices we can with the information we have plus our faith in Christ lost no power.

The perishable things or the things marked by time represents the variables and are subject to change. But He comforts and strengthens the will here by saying, hold on to My words that I have spoken unto you because when you do this you will show me faith and so you will have peace in Me, not in the world, but in Me for I am your peace and have overcome death and darkness so that by faith you might also overcome.

To know His Peace


To know His peace means we need to labor in His grace. God designed faith within the boundaries of His covenant so that we can learn to trust His voice and discern the voice of the enemy that wants to tear you away from the camp of the Lord.

It is when we do not understand the ways of His covenant that we become frustrated and confused, seeking peace and security in the image and expectation of the flesh. When God speaks to the heart as you seek Him in prayer, He is manifesting His Witness to you so that you can gain strength of will for your choices of faith.

When the choice is made to work with His grace ministered unto you, peace is there to assist the soul in allowing grace to take affect within, this is where we stand in the justification of God through Christ and not in our own justifications that resists grace.

(Numbers 25:12) "Wherefore say, Behold, I give unto him my covenant of peace"

Comment, Share, or View Content Related to this Post
Contact Author... comming soon
Blog Post in the Spirit Led Life Category
The VOW of the Lord
The vow of the Lord describes Gods promise to man in the person of Jesus Christ. Man can break promises but God will not deny Himself the pleasure of our faith. Upon conversion we are given the revelation of Jesus Christ which we build on forever. Man can trust God: "I will never break my covenant with you." (Judges 2:1) more...
The Piercing Sword: Trying Your Faith
Realize that upon hearing this Report the reflection of the soul will be weighed in the scales of the Judge of the conscience our Sabbath, whether His commandments will be followed through with faith or abhorrence. If faith is expressed the Judge rewards us with tokens of His mercy, but if abhorrence is cast upon the scale then the charity is leprous and the sacrifices an abomination. The sword has pierced the heart and iniquity is upon the bones for his frame of thought was not the Lord and his house bore idols. more...
The Wine Maker
Jesus said, "I am the true vine, and my Father is the husbandman." (John 15:1) This article unfolds the most wonderful and miraculous meaning behind Jesus' words. Did you know that the dream and desire of every true winemaker is to produce a new wine that has never been tasted before? A wine that speaks of his character, so that when a person tastes the wine, he tastes what the winemaker has labored so intently to place into the wine. When you taste the wine of the new covenant, God asks, What do you taste? more...
Healthy Christianity is Living Faith
Dining at the table of Lord our Christianity is unquestionably healthy because the substance of our faith contains all the original properties [elements] necessary for spiritual progression. more...

Apostle Estelle Tolmay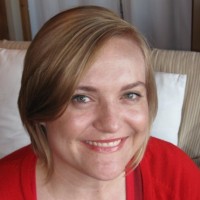 Estelle Tolmay is a confirmed Apostle in the government of God and valued member of Apostles Today Network of the Second 8th Week, ministering the grace of God to those seeking to build upon the true foundation of Jesus Christ. She is a regular contributor to the Prophetic Path and teaches Body ministry, helping believers regain their Christian priesthood by learning how spiritual sacrifices of prophecy work, how the anointing of truth works, and how the spiritual tools of the Second Covenant work. As God brings the church into a new era, Apostle Estelle is here to help guide your faith into the new work of the Spirit, pray for you, and answer your questions.
Last Revised: 0000-00-00