Truth, God's liberation for the soul from the darkness of ignorance and presumption
Apostle Diane Swarthout - Second 8th Week Ministries
It is so refreshing to understand what faith is truly all about, that it's not a connect-the-dot book of aspirations to find Christ, but to know and experience Christ as my faith meets God's expectations. Jesus said, "I am the Way, the Truth, and the Life...I am your only contact point for salvation, I am the pattern and path for your faith to follow, and I am the life your soul needs. Take my yoke upon you; Be joined to me, and find peace, and rest, and life for your soul through regeneration and renewing of your mind." It is His record (not the record of men) that Jesus came to establish for faith, the boundaries He set for the covenant, and the pattern He sanctified for our responsibility to God in our priesthood (1Pet 2:5,9)and for bearing much fruit, which glorifies the Father."
Apostle Diane Swarthout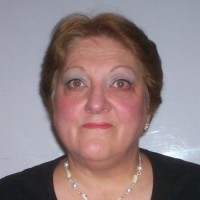 Diane Swarthout is a confirmed Apostle in the government of God and valued member of Apostles Today Network of the Second 8th Week, ministering the grace of God to those seeking to build upon the true foundation of Jesus Christ. She is a regular contributor to the Prophetic Path and teaches Body ministry, helping believers regain their Christian priesthood by learning how spiritual sacrifices of prophecy work, how the anointing of truth works, and how the spiritual tools of the Second Covenant work. As God brings the church into a new era, Apostle Diane is here to help guide your faith into the new work of the Spirit, pray for you, and answer your questions.
Recent Posts by Apostle Diane Swarthout
Last Revised: