This Bible study course is written to aid a Christian to understand God's plan for church government, how God planned for them to receive truth from the stewardship of the apostle's office, and to understand that this truth is the one and only doctrine of Christ. For us to abide in the truth we must follow the pattern that God established: Jesus teaches His apostles, and His apostles teach the church.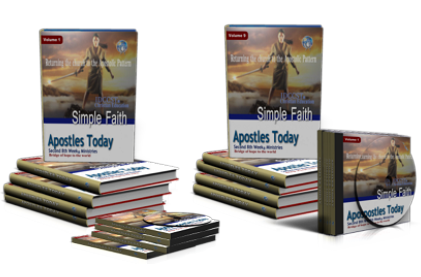 We will learn God's divine order for church government, why God's plan begins with apostles, what the Bible says about apostles, why faith needs knowledge to function correctly, and why knowledge follows the pattern God set in Jesus Christ.

This course will define what an apostle does and how an apostle functions. We will also spend a little time understanding the confusion that exists in the church today about church government and what that confusion produced.

We will study apostolic authority and answer questions such as, "Should an apostle hide his calling?" We will also look at what happens when apostles are not active in the church, how faith does not function as it should and gets complicated, how Christians are not unified in one faith, how knowledge does not reflect Christ, and faith does not have the substance it needs to please God.

It is safe to say that people fear what they do not understand and in many cases the fear of the new gets inflamed by Satan, which leads people to resist what they do not understand. We will take a look at why Satan is fighting so hard against apostles, and lay the necessary groundwork for you to take confidence in the will of God for apostles today. You will learn about the 3 fold cord of government, truth, and Spirit and how to keep this chain of your faith strong.

This exciting course is divided into eleven (11) lessons, followed by 3 additional Study Guides: Vocabulary Words, Getting a Fresh Start, and Summary Notes, all of which are packed full of information that will assist you in your faith. You can use the review questions at the end of each lesson to help you get the most of your studies. Even though several answer choices may be true, students must identify the choice which has the most support in the lesson.

I am confident that as you prayerfully study this course God will issue grace for your understanding and grant you an experience in Him for your spiritual growth. All scripture quotations are from the King James version of the Bible.