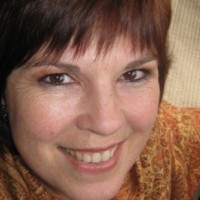 Apostle Maryna Liebenberg
I had a vision the other night of a garden in which were very large shade trees. In the garden was a tap and when the water came out of the tap, there was a stream of seeds coming with it. The Bible often speaks of our souls as God's garden because the Lord requires increase by our labor of faith. But faith also requires God's oversight and care, for just as a garden flourishes under the care of the husbandman, our souls prosper in the hands of the Lord.
The Lord showed me that the seed coming forth from the tap with the water is symbolic of grace (water) mixing with truth (seed). Just as the seed carries the pattern for a new tree to grow, truth holds the pattern for the soul to take on the image of Christ. We need both grace and truth. We need the Spirit of Grace to water the seed of truth to allow the tree to grow.
Jesus also said that He is the Living water that gives life to the soul: "But whosoever drinketh of the water that I shall give him shall never thirst; but the water that I shall give him shall be in him a well of water springing up into everlasting life," (John 4:14)
The trees of the garden also represent the fulness of Christ. For just as trees provide nourishment when their branches are heavy with fruit, and they provide shelter from the sun, and show their strength in endurance against the wind, so also do we find these things in Christ. The Spirit of the Lord also ministers this to us from Psalm 1:2-3: "But his delight is in the law of the Lord; and in his law doth he meditate day and night. 3. And he shall be like a tree planted by the rivers of water, that bringeth forth his fruit in his season; his leaf shall not wither; and whatsoever he doeth shall prosper."
It is clear to me by this delightful vision that God is sending a message of hope to His church, that all believers can again find shelter in Christ by the work of the faithful husbandman.
Isaiah prophesies of Jesus' faithfulness towards us by saying, "A bruised reed shall he not break, and a smoking flax shall he not quench: he shall bring forth judgment unto truth." Jesus Himself said: Come to Me, all who are weary, heavy laden , and I will give you rest"
To those who do not know if they can survive another day, to those who are tired of pretending to be a believer in Christ and are truly seeking God to know Him in reality, this is the time of restoration of all things. The good news is that God is now sending out His invitation to come and allow God to restore their faith in Him. This is the time of the Second 8 Week, the week of righteousness of which Enoch prophesied. The 2000 years of Darkness has made way for the week of righteousness where God is restoring His Church according to His plan and pattern.
What God plans for His children, the righteous ones, are far beyond our comprehension. Isaiah 54:11 "I will lay thy stones with fair colours, and lay thy foundations with sapphires, 12: And I will make thy windows of agates and thy gates of carbuncles, and all thy borders of pleasant stones. 13: And all thy children shall be taught of the Lord, and great shall be the peace of thy children. 14: In righteousness shall thou be established."
God will have everlasting mercy on those who endure till the end. He grants us rest and peace as we continue to abide In Him. Jeremiah 29:11, "For I know the plans I have for you, saith the Lord, thoughts of peace and not of evil, to give you hope and a future."
If you have experienced Satan ravaging your faith, now is the time to throw off the yoke of false knowledge by which faith is made weak. It is time to deny Satan his power by learning to use the things of Christ. Satan cannot seed within the garden of our hearts if we keep our vessels full of faith.
It is my pleasure to welcome you to the site. I will be in prayer for you. Grace will dissolve your doubts and establish you in His peace. Blessed are they who partake from this Living water of Jesus Christ, for they will bring forth fruit that reflects the Son.