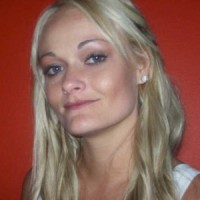 Apostle Catie Van Der Walt
By Faith everybody claims to believe in God, right?
But this confession is not enough, for the word "BELIEVE " means to acknowledge mold with and submit to. It was not enough for Moses to merely say "I believe "… no, Moses had to follow a sanctified pattern set by God for us to serve Him perfectly. Through this Moses understood what it meant to serve God perfectly through believing.
The same goes today in how we serve the Lord, but now we are under the spiritual Law of Grace and Truth, and we must touch God according to what He has commanded and in doing so this is how we are able to have perfect faith.
Perfect faith is when we touch the spiritual tokens of Christ through Government, Truth, Spirit, Prayer, Preaching, Prophecy, the Gifts, Callings and manifold Graces of God.
For in these things Christ has now fulfilled / perfected the law – through His death and resurrection (the workings of the mystery of the gospel), our souls can now be completely restored back to the way He promised (perfect and holy).
Therefore by these small choices of faith, grace is then able to plant a seed into our heart by revelation (which always confirms Christ) as we build and increase in this measure according to the workings of the Altar (the 12 elements of the gospel). We can see that each seed of Truth, though it may seem as small as a mustard seed, is then able to grow (from grace to grace and faith to faith) in multiplying and eventually become a huge tree that we are then able feed others and that they to can enter into the rest and peace of God.
My prayer is that all that hunger and thirst after righteousness, will enter into this door of Christ's Covenant, which is the only way on the straight and narrow, and the only way to enter into eternal life. Take heed to not let this cup pass you by in this short Week of Righteousness.
Through coming into covenant with God, you will experience the fullness of the promise of Christ.
"He, who has an ear, let him hear. "