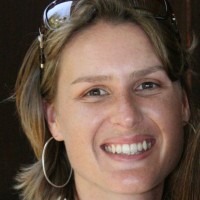 Apostle Stephanie Harris
Visit Apostle Stephanie Harris's Blog
Have you ever had the thought that there must be more to life than just earning a good living, raising a family and pursuing happiness? I'm sure you have. This feeling is common to everyone, because this is how God created our souls. We all have that knowing inside of us that we were created for something more, something special, something…big.

This is not simply by chance, but by God's divine design. Man was created in the image and likeness of God (Genesis 1:26), and it's this God-code within us which continually testifies this 'knowing' in our conscience that there is more to life. But this 'knowing' in the conscience is not what saves us, is it? This 'knowing' is God calling to us.

We need knowledge to be saved. If we do not have the knowledge of salvation about how to really connect to God then this 'knowing' is like dream that stays with you. You are not quite sure about what it was you dreamt, but it left you with a certain feeling you cannot explain.

So where did it all go wrong? How did we get lost and separated from God? We know that after Adam and Eve sinned against God, they fell from His grace and were severed from the Light of God that once sustained them. This separation from God's light caused severe separation anxiety for Adam and Eve, and they longed to return to the garden and to dwell in God's light. Furthermore, this event determined that every human that was to be born from the seed of Adam into this dimension, would be born into darkness.

Therefore God promised Adam that after the appointed time He would send a Redeemer for the salvation of him and his seed. Yes, God sent His only begotten Son for the salvation of mankind that we may be reunited with the Father and again be sustained by the light of His grace. By coming in the flesh, Jesus laid down the pattern for our faith in God, enabling us to transition from the kingdom of darkness back to the kingdom of Light. Providing for us a covenant, paid for by the blood He shed on the cross.

God is our origin, purpose and destiny. The bosom of the Father is the origin of all souls, and all souls are eternal. It is God's desire that all mankind might have salvation, therefore God is pouring out His grace upon the earth, drawing all men unto Him. God is also restoring His truth and spiritual government back to the church which are educating believers how to have faith in God and serve Him acceptably through covenant faith.

Covenant faith is key to man's salvation. By learning how to walk in covenant with God you learn how to serve and love God and others with the same Love He has loved you with. By walking in covenant with God, He separates us from the world unto Himself and starts to bring healing to our souls through the process of regeneration. This is how we take on the image and likeness of Christ in the inner man. And it is this Light in us that will grant us access back into the bosom of the Father, which is our origin and also our destiny.

God is now bringing restoration to His Church; calling His people out to be cleansed of all false knowledge, and transitioning believers from denominational faith to covenant faith.

My prayer is that the grace of God will minister to your heart as you continue to seek the Lord daily. And as an apostle of the Second 8th Week, I invite you to take advantage of all the lessons and study material found on this website, and to partake of the true bread of life.
| | |
| --- | --- |
| | |