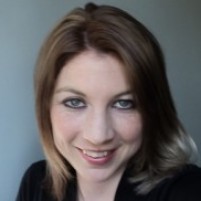 Evangelist Monique Babst
Visit Evangelist Monique Babst's Blog
Ever noticed how most believers speak of a yearning for God, wanting to know how to get closer to God? How they express a desire to commune with their Father on a deeper level, to truly know who God is and know what it is to walk by His Spirit? Is this your wish as well? Do you ever feel that there should be more to your walk with God? That your faith is not what it should be?
One would think that the desire to want to get closer to God would be a good thing. But look at the things that are in the way. . .sin, fear, doubt, shame, regret. There are many reasons why faith is not as it should be. And the yearning for something real and true are in fact symptoms of a faith in crisis. A faith that is need of the remedy that comes through the grace and truth of God. Many believers around the world feel that there is something missing, but they do not how to fill that gap in their soul. They seek for answers through many Christian based self-help books and through deliverance conferences, but they never get closer to fixing the problem. The soul is always in a state of guilt, confusion, shame and remorse. The soul is yearning to be joined to its Maker for completion.
Spiritual bondage is not what God determined the Christian experience should be. His plan was that those who believe in Christ and take on the yoke and the knowledge of His Second Covenant would walk in the liberty of the Holy Spirit. They would know what it is to serve God. They would know what it is to love God. They would know what it is to bear His fruit and virtue in their inner man. They would know how to touch God and walk in His mercy. God's plan was for His children to have a living faith. A faith that carries the witness of His Spirit. These are the promises of God for those who enter into Covenant with Him.
Through the return of God's government, His truth and His Spirit, the lies of Satan are being exposed and believers are being freed from the shackles of false knowledge that keeps them in bondage to themselves, to Satan and to the world. You do not have to carry the burden of sin any longer. God has provided everything your soul needs within His Covenant of faith. The church of Christ is being restored to her former glory
As an evangelist of Apostles Today Network of the Second 8th Week, I am here to give you the true message of the cross which is restoring hope to the church of Christ. To answers any questions you might have and guide you into the pasture of Gods Covenant, where your soul will be refreshed and nourished and will finally enter into the rest it so deeply desires. Jesus promises that those who follow Him will enter into His rest. "Come unto me, all ye that labour and are heavy laden, and I will give you rest." (Matthew 11:28)
Please make use of Bible study tools, lessons, videos, and articles on this site, for they will help you in your journey back to the cross of Christ.
"The Covenant of the Lord is His knowledge He shares with us, so that we may learn to walk according to His Spirit and know what it is to rest"