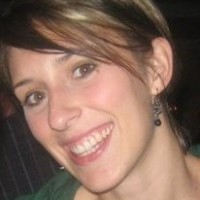 Pastor Jane Odendaal
Visit Pastor Jane Odendaal's Blog
Have you every wondered if it's possible to have perfect faith, or if it is necessary to have perfect faith?
I have heard many believers say it is not possible to have perfect faith because we are human, and when you look at the state of the flesh it is easy to believe that perfect faith is not in our reach, I mean look at us we are frail, fleshy beings that have many flaws and imperfections. Yet Jesus said, "Be ye therefore perfect, even as your Father which is in heaven is perfect." (Matthew 5:48)
Would Jesus give a command to be perfect if it is not possible to achieve? The answer is no. God would not give a commandment for something that He has not already provided for.
Through Jesus Christ, God not only provided a way for faith to be perfect, He also made perfect faith possible by putting perfection into His work. He did this by removing faith from the expression of the flesh and placing faith in His works, the works of the Spirit. When we use the same expression that God uses for faith our faith is perfect. Jesus represents Himself to us by the Covenant tools or contact points. We use the same tools or contact points that God uses to express Himself to express faith in perfect faith. Believers are right, perfection cannot be achieved in the flesh but it can be accomplished and sustained in faith because when Jesus represents your faith through the Spiritual works of the Covenant your faith is perfect.
We begin to under stand why we cannot use our gifts, talents and abilities to serve God when we begin to understand that perfection can only be achieved in Jesus Christ and the expression He sanctified for us to serve Him. God placed perfection in Jesus Christ and nothing that we offer that is less than Jesus can be accepted by Him because He already provided for our expression of perfect faith in Christ.
These are the works through which Jesus represents Himself and are the tools we use to serve God in prefect faith: Government, Truth, Spirit, Prayer, Preaching and Prophesy, The Gifts, Callings and Manifold Grace of God. When our activity of faith is with these 9 tools/ spiritual works/contact points that represent Him, then our faith is perfect because it reflects His righteousness, and not our own.
(Hebrews 13:21) "Make you perfect in every good work to do his will, working in you that which is well pleasing in his sight, through Jesus Christ; to whom be glory for ever and ever. Amen."
As we express perfect faith in Christ, He is perfecting His work in us. We see that His expression takes form in us and through us and this is how we give glory to God. This is the reciprocation God desires and this is what pleases Him. Jesus establish Himself as the Record of our faith by which He would represent us before the Father and our faith would be accepted as perfect because nothing of man is added and nothing of Christ is taken away.
How wonderful to know that even though we are weak (in the flesh), even though we might have many flaws and imperfections, our faith can be perfect. The redemptive work of Jesus Christ in us is perfect when we are joined to Him in perfect faith, "He is our Rock His work is perfect "(Deut 32:4) but to partake of this perfect work we have to embrace the things that join us to it by comming into Covenant with God. These are the topics I will be covering in my blogs and I invite you to come and read more about what it means to abide in perfect faith.
This website is dedicated to helping believers understand the need for the body of Christ to come together in perfect faith. As a Pastor with Apostles Today Network of the Second 8th Week, I am here to help you understand that faith can be nothing less than perfect for it to be pleasing to our Father. God not only made perfect faith necessary but possible.