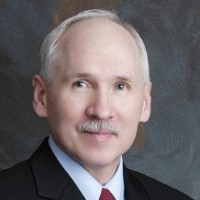 Chief Apostle Eric vonAnderseck
Visit Chief Apostle Eric vonAnderseck's Blog
The church has entered a new season for its perfection called the second 8th week. This is a time frame God elected to be fulfilled following the corruption and spoilage of the church of the 6th week as was prophesied by the apostles as they understood the two days or 2000 years. Here we are at the tail end of those two days in expectation of the conclusion of this week which will be the rapture of the church. The hour of temptation is the challenge and manner which God set for faith in the church.

There are many that prematurely tried to restore the church being out of season and have caused chaos and concern for both the saints and the unbelievers which now strain with critical eyes at any stewardship that promises to restore faith. But God in His mercy has elected this time to prepare raising up a stewardship not born of the system that was defiling the faith.

This pattern is in keeping with biblical record and is seen in the history of time. God has given witness with His grace and provided many signs and wonders to strengthen the church. This move was foreseen over fifty years ago by modern day prophets and also stands as a testimony to this work and the time of reformation.

I rejoice for this calling and opportunity to serve Him with many prayers and sacrifices in His Name. For the Lord is restoring His knowledge to the church which was taken captive by Satan by his ministers of unrighteousness which he used to yoke the church with aspiring promises and corrupt knowledge that set the pattern of salvation in the moral code of Baal in place of covenant faith in the sanctified temple of the soul an House not made by hands, which is a repeat of his evil tactics which he put on ancient Israel.

God raised up judges and deliverers for His people to direct them in faith even though Israel had the tabernacle and torah. God has always sent a man or person, not a religious committee or text to set that broken bone.

Today the church is living in its greatest history to be the last days light before the wrath of God is released upon the sinners. Yes, judgment must begin at the House of God, and the end of this purging will be her glorious rapture as a pure and chaste virgin without spot and blemish.
Join us in this effort of faith and walk in your sanctification having your name in the book of life.

| | |
| --- | --- |
| | |