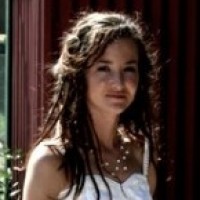 Apostle Bronwyn Botha
Visit Apostle Bronwyn Botha's Blog
There seems to be an underlying need for man to change his nature. The conscience continually cries out against him, that the soul of man is void of virtue, and so man continues to search for the remedy to heal his tainted soul.
From book to book, seminar to seminar, church to church, country to country, culture to culture or religion to religion, man continues on his journey towards perfection, self-discovery, to find God or in search of the truth.
Yet all these statements testify to this one simple fact, if one is still in search of something then it has not yet been found, obtained or reached.
Whether you were brought up with scientologists as parents or grew up with a religious background, if there is one thing that is for certain, there is definitely an awareness amongst all people that we have to, we need to, believe in something.
Believing in something seems to define our purpose, our lives, and our perspective, all of which are based upon the hope that one day we will reach a stage of enlightenment, where everything will fall into place and we will understand the meaning of it all.
All of mankind is striving for a day where they will enter into a stage of life where there will be no more suffering. Many people have this perspective that if they labor very hard pursuing their dreams that they will reach the stage where they can enter into their rest.
However, many people also experience a loss of hope as they begin to experience the lack of substance that these pursuits have. There are many Christians that struggle with condemnation, not understanding that faith was never meant to prosper circumstance but to prosper the soul with the virtues of Christ.
It is because of the variety that life has to offer that the faith of humanity is in crisis. God is pouring our His judgments upon the earth to show that He is displeased with the condition of man's soul and yet why does it seem so hard to choose the right path.
The problem however does not lay with God's negligence, the problem is that man continues to search for something that is from above (superior) by resourcing knowledge that is from below (inferior).
Covenant theology is all about setting order to knowledge according to God's perspective. The Grace of God is there is assist our understanding with the knowledge of Christ which helps us to embrace God's meaning of our origin, purpose and destiny.
I welcome you to experience the true purpose of faith, which is to labor with the knowledge and tokens of life that will be carried within your soul for all eternity as you fulfill your true purpose which is to increase with the increase of God.