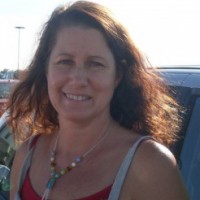 Apostle Patricia Botha
Visit Apostle Patricia Botha's Blog
I would like to welcome you to Second 8th Week Ministries. I pray that by the grace of God your spiritual eyes will be opened as you engage with the truth of Christ, which is laid in the heart of the believer, by following the apostles doctrine just as seen in Acts 2v42 that the saints of the first centaury church did. By this activity you may also benefit from the life changing power of the truth of Christ, which God has sanctified for this end time work of redemption for the soul of man.
Finally, we can rejoice in the fact that as we begin to acknowledge mold with and submit to the truth our search for Christ ends. As we touch Him through the sanctified tools of the 2nd covenant we experience the reality of Christ in the inner man as your soul is regenerated and your mind renewed, so that we may be found righteous before God.
If it is your desire to serve God correctly according to the 2nd covenant law of grace and truth then please continue to dine at the rich table of the Lord as you go through the contents of this site. Jesus said that we should eat of Him and drink of Him. It is the Holy Knowledge that He was referring to, this is the true communion spoken of in Corinthians.
Jesus shared the foundational knowledge with His apostles so that they could share it with the world. Today as an apostle of the 2nd covenant I would like to help you to have the foundation of Christ laid in your heart, so that by this activity your faith is given direction and the Holy Spirits enters into this knowledge and makes it living.
Daily we must make contact with Christ through this pattern, which enables us to grow in grace and bear fruit unto God. We are strengthened by His might as the soul and spirit experience equity and grace and peace, are issued to settle and establish you in Christ.