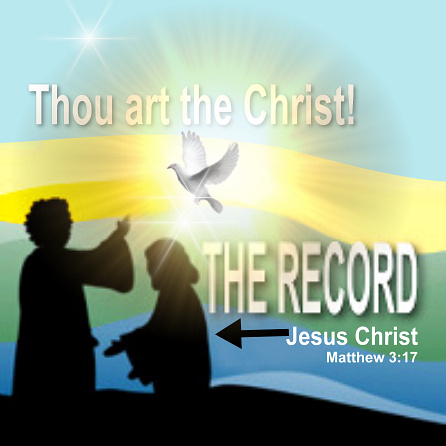 The John the Baptism Ministry
By Teacher Maria vonAnderseck
Many ministers today seek to justify their wilderness experience by citing John the Baptist as their ministry model. But God is shattering that false refuge in this new apostolic era. God is not sanctifying the wilderness model, but rather calling believers out of the wilderness and independent tents of doctrine to once again embrace the covenant and house of Christ and true priesthood prophecy.
If you want to know, there is only one thing that God called John to do, and that is to point out Jesus when He should come. And true to his calling, this is exactly what John did.
John 1:29-32
29 The next day John seeth Jesus coming unto him, and saith, Behold the Lamb of God, which taketh away the sin of the world.
30 This is he of whom I said, After me cometh a man which is preferred before me: for he was before me.
31 And I knew him not: but that he should be made manifest to Israel, therefore am I come baptizing with water.
32 And John bare record, saying, I saw the Spirit descending from heaven like a dove, and it abode upon him.
All true prophets point to Jesus Christ and His government. When we take a look at priesthood prophecy we see the model of John the Baptist carried out in your priesthood. Each spiritual sacrifice of prophecy that you offer to God announces Christ as the true record of your faith.
Did you know: It is impossible to point to Christ and point to yourself at the same time.
Listen to Chief Apostle Eric vonAnderseck teaching: "How Religious Zeal Replaces the Anointing". CLICK HERE:
http://bit.ly/2kUtaQu
______________________
[Maria vonAnderseck serves the Body of Christ as a confirmed Teacher in the government of God. She is the co-founder of Second 8th Week Ministries & co-founder of the Network of Apostles Today. She is the co-author of IDCCST® Christian Education Curriculum, co-author of the book Breaking the Anti-Christ: The Blueprint of Deception and soon to be released book The God-Code: The Secret of Life. She is a regular contributor to the Prophetic Path and teaches Leadership and Body Ministry. Chief Teacher Maria is here to help guide your faith into the new work of the Spirit, pray for you, and answer your questions. ]
Last Revised: 2017-02-18