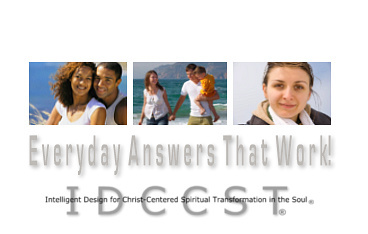 Being a Christian should be a rewarding experience. But for many it seems like they are daily overcome by challenges and not knowing how to keep their head above water.
If you are in need of learning how spiritual growth takes place, where to find the power to overcome, how to win the battle in your mind, and how Body ministry takes place, then faith building workshops are what you need. You will find easy answers that work the way God designed faith to work!
Dream Workshop
Do you have questions about your dreams and wonder if God speaks to you in your dreams? Have you tried other Christian dream interpretation books and found them to be confusing? Much of the gaps in your faith have to do with getting the wrong information. So each workshop will help you navigate through these troubled waters as well as give you everyday answers that work.
Study Guide Offers:
6 Steps to Recognize Spiritual Abuse and How to Identify Abuse in Dream Interpretation Teaching.
o
Step 1: Recognize the Spirit of the World
o
Step 2: Recognize Association Fallacy
o
Step 3: Recognize Patrimony
o
Step 4: Recognize Christian Psychology
o
Step 5: Recognize Mixed Messages
o
Step 6: Recognize Fortune Telling
Answers to questions about dreams and how to distinguish between carnal interpretations and true spiritual interpretations.
What is the "law of first mention" used for dream interpretation and how reliable is it?
What action should you take to stop spiritual abuse from happening to you?
Learn the problems associated with dream interpretation that simply states the obvious and does not take dream symbols to the covenant.
Dream Workshop Offers:
Learn the Five Different Types of Dreams
Dreams of Regeneration. What are They?
Dream Symbols Follow the Cycle of Your Growth
Learn the Difference Between Hard Revelation and Soft Revelation
Dreams in Which God Manifests His Power : Concerning a Sinner
Dreams in Which God Manifests His Power : Concerning the Righteous
Level 2 Dreams in Which God Reveals Your Calling
Level Three Dreams: Prophetic Dreams Associated With One's Calling: (specifically Apostle or Prophet, but can also come through any of the other government callings) addresses the church, or the world, or things to come 27
Dreams Come Through the Multitude of Business: The Dreams of the Sinner
Dreams in Which God Issues Grace for Salvation For the Sinner
Groundwork to Understanding the Soul and Why it is in Need of Healing
Dream Symbolism & Samples
Video Teaching by Apostle John Welty
Video Instruction by Teacher Maria vonAnderseck
To access workshops navigate through the flags that tab under "Workshops".

Coming Soon! Warfare Workshop
Win the Battle for your Mind
Last Revised: 2015-11-26