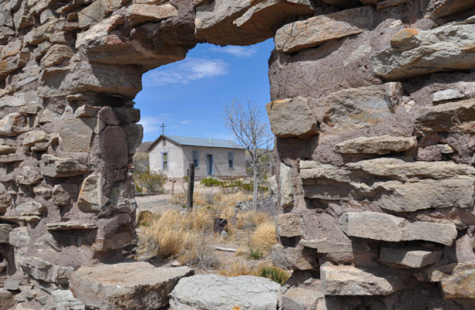 "For thus hath the Lord said unto me, Go, set a watchman, let him declare what he seeth." -Isaiah 21:6
The Watchman Series is a series of prophetic words and teachings by Apostle Eric vonAnderseck. As stated in the scriptures, God always selects a steward through whom He speaks to His people words of warning and words of hope. True prophets confirm the covenant of Jesus Christ. Don't miss a single recording in this series. Learn all that God is speaking to His church today.
Watchman Series -01: The Falling Away

The falling away was prophesied in the first century by the first apostles and the restoration of the church is being prophesied of today by God's anointed apostles.
Paul warns of lawlessness emerging in the church against divine stewardship mostly in the last days. The apostles of the 1st century were running into conflict with many believers that were establishing their own leadership and introducing unsanctified doctrines to the church. The spirit of antichrist (false Jesus) was already competing against the kingdom of God.
Apostle Eric prophesies of the season of restoration for the church. Jesus is making His true apostles known to make a distinction between his elect stewardship and those who are stepping forth without His anointing. Let no man deceive you.
The Spirit of the Lord speaks expressly in this short message. The church is in the third prophetic day. The Lord is providing a healing ointment. The call is being made. Please listen and share the link.
"Let no man deceive you by any means: for that day shall not come, except there come a falling away first, and that man of sin be revealed, the son of perdition." (2 Thes. 2:3)
RESOURCES
Image credits: BLM @Flickr
____________________________
The church sorely needs a trusted voice of prophecy as God directs the church out of the false prophetic movement, out of the doctrinal errors of the current Christian culture and into the fulness of Christ that is now being restored to the church. Eric vonAnderseck is a respected apostolic and prophetic voice and is recognized around the world. God has spoken through him for over 30 years.
As the Lord has revealed and Apostle Eric has spoken, the apostles' office has been restored to the church, the true record and pattern of Christ has been restored to the church, the priesthood has been restored and government of God has been restored to the church. The voices of many believers are now rising up in victory over the antichrist spirit that at one time ruled the Body of Christ.
Last Revised: 2015-04-01