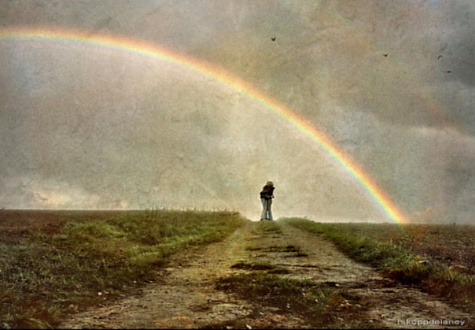 "For thus hath the Lord said unto me, Go, set a watchman, let him declare what he seeth." -Isaiah 21:6
The Watchman Series is a series of prophetic words and teachings by Apostle Eric vonAnderseck. As stated in the scriptures, God always selects a steward through whom He speaks to His people words of warning and words of hope. True prophets confirm the covenant of Jesus Christ. Don't miss a single recording in this series. Learn all that God is speaking to His church today.
Watchman Series -02: Return Unto the Lord
From Exodus chapter 30, Apostle Eric teaches how the voice of the Lord comes through the stewardship to establish His knowledge in the minds of the saints to know the boundaries or frame of truth.
The call of God is to return to the Lord. The give and take of faith has been assigned to us to join us or bond us to God. God set a price upon our redemption in Jesus Christ. If we do not reciprocate to God according to the value He set in Christ, our faith falls short of His glory.
God warns, "Any token that is not the value of Him that was priced, which is our Lord Jesus Christ is not to be accepted." God addresses the leprosy of false knowledge that was accepted in the church by generations of Christians. It is because of this leprosy that a plague has broken out in the church.
God declares that the calling, the apostolic calling, is the gauge or scale to which truth is measured to set the standard in Jesus Christ. Without this scale there is no discernment.
The Spirit of the Lord speaks to the remnant words of hope in the full measure of Christ.
The Spirit of the Lord speaks to independent ministers who are likened unto Judas Iscariot.
RESOURCES
Learn about the covenant knowledge, tools, and priesthood that God has restored to the church.
Free Online Courses
are made available by Apostle Eric.
Image credits: BLM @Flickr & Hartwig HKD @Flickr
_________________________________________
The church sorely needs a trusted voice of prophecy as God directs the church out of the false prophetic movement, out of the doctrinal errors of the current Christian culture and into the fulness of Christ that is now being restored to the church. Eric vonAnderseck is a respected apostolic and prophetic voice and is recognized around the world. God has spoken through him for over 30 years.
As the Lord has revealed and Apostle Eric has spoken, the apostles' office has been restored to the church, the true record and pattern of Christ has been restored to the church, the priesthood has been restored and government of God has been restored to the church. The voices of many believers are now rising up in victory over the antichrist spirit that at one time ruled the Body of Christ.
Last Revised: 2015-04-02