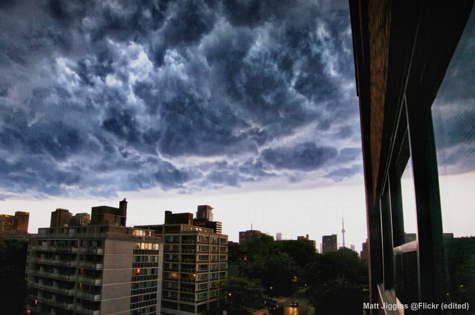 "Son of man, I have made thee a watchman unto the house of Israel: therefore hear the word at my mouth, and give them warning from me." - Ezekiel 3:17
The Watchman Series is a series of prophetic words and teachings by Apostle Eric vonAnderseck. As stated in the scriptures, God always selects a steward through whom He speaks to His people words of warning and words of hope. True prophets confirm the covenant of Jesus Christ. Don't miss a single recording in this series. Learn all that God is speaking to His church today.
Watchman Series -03: The Antichrist Spirit in the Church
The Spirit of God speaks of storm clouds on the horizon, speaking of those things to come as the world changes and speaks of storm clouds in the church. The antichrist spirit works through false ministers who establish their own government and truth to seduce the servants of God, following their logic to resist Christ. False ministers are reproved, for they have followed the pattern of unsanctified things.
God's challenge to the church: If one comes among you teaching another Jesus, another gospel, by another spirit you easily tolerate it and want to affiliate with that because it works in rhythm with your imagination.
God rebukes the church for embracing the counterfeit faith that sows schism in the Body of Christ. God cleanses the church to restore to the church the true frame of knowledge we are to embrace to prepare for the coming of the Lord.
The mark of the Beast is 666. Who will receive it and why.
God will put great darkness upon the seat of the Beast.
God's word to you: "I am restoring my people."
RESOURCES
Learn about the covenant knowledge, tools, and priesthood that God has restored to the church.
Free Online Courses
are made available by Apostle Eric.
Image credits: BLM @Flickr & Matt Jiggins @Flickr

________________________________________
The church sorely needs a trusted voice of prophecy as God directs the church out of the false prophetic movement, out of the doctrinal errors of the current Christian culture and into the fulness of Christ that is now being restored to the church. Eric vonAnderseck is a respected apostolic and prophetic voice and is recognized around the world. God has spoken through him for over 30 years.
As the Lord has revealed and Apostle Eric has spoken, the apostles' office has been restored to the church, the true record and pattern of Christ has been restored to the church, the priesthood has been restored and government of God has been restored to the church. The voices of many believers are now rising up in victory over the antichrist spirit that at one time ruled the Body of Christ.
Last Revised: 2015-04-01